Pokemon GO releases 16 Eevee and Evolutions with Flowers and Shiny types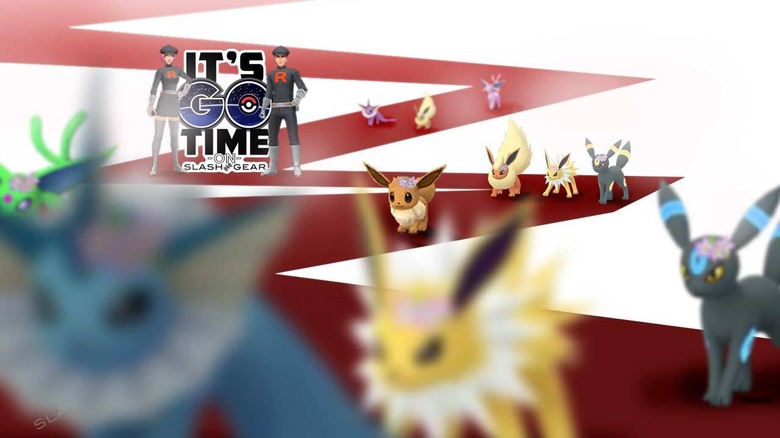 In the month of September, Research Breakthroughs will enable an encounter with Flower Crown Eevee. Creating a new Eevee means two possibilities for Niantic – either they make it unable to evolve, or they have to make new versions of every one of the 7 evolutions of the original. In this case, they've not only made Flower Crown versions of Eevee and all 7 evolutions, they've also created Shiny Flower Crown versions of all of these individual monsters.
UPDATE: Since Flower Crown Eevee was previously available in field research "Evolve 1 Meowth" during Pokemon Day 2019 (February 2019) this is actually not the first and only time each of these evolved types will be available. Since this is the second time this Flower Crown Eevee was released, chances are it won't be the last. The rest of the original article continues below.
The rarest of the rare Eevee was just revealed this week with a Research Breakthrough reward from the Professor. Starting on September 1, 2019, at 1 p.m. PDT (GMT −7) and lasting until November 1, 2019, at 1 p.m. PDT (GMT −7), Research Breakthrough encounters will include an Eevee wearing flower crown.
Much like previous Hat-Wearing Pikachu releases, this flower crown Eevee won't necessarily have any special powers. It'll just look different than a standard Eevee. This new Eevee was confirmed for potential SHINY Pokemon status as well – but good luck!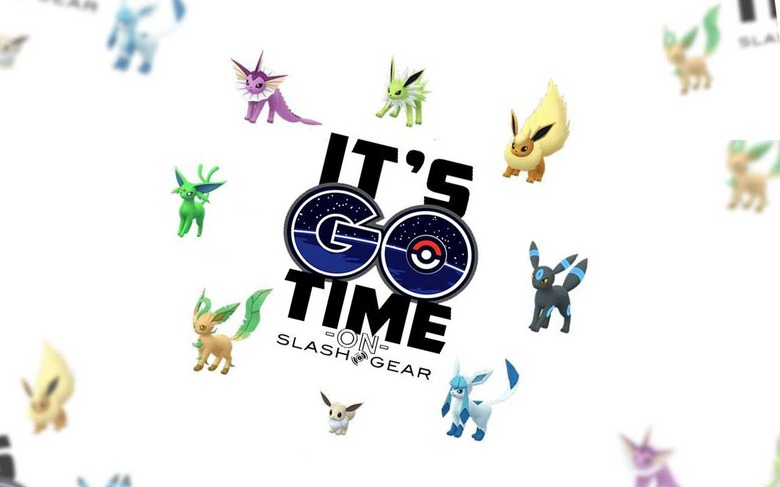 There'll only be a limited amount of Flower Crown Eevee available, and only a small amount of those will ever be Shiny. These Flower Crown Eevee will all be able to be evolved into their various Eevee Evolutions – all of which will have their own flower crowns and/or shiny status.
But here's the kicker, and a bummer for those of you out there that are Pokemon GO completists. You'll be able to complete the Research Breakthrough a total of 8 times, total. That means you'll be able to get enough Eevee to evolve into all the different evolutionary types available in the game right now – but almost certainly not enough to get each version in a combination of Shiny Pokemon AND Flower Crown.
Now in the game:
• 133 Eevee: Regular, Shiny, Flower Crown Regular, Shiny (4 total)
• 134 Vaporeon: Regular, Shiny, Flower Crown Regular, Shiny (4)
• 135 Jolteon: "" (4)
• 136 Flareon: "" (4)
• 196 Espeon: "" (4)
• 197 Umbreon: "" (4)
• 470 Leafeon: "" (4)
• 471 Glaceon: "" (4)
= Ultimate total of Thirty-two (32) individual versions of Eevee and Evolutions counting Normal, Shiny, Event Hat, and Shiny Event Hat. ALSO NOTE: That does not count the fact that there are female and male versions of each – that'll double the total to 64 – and we could keep going!
At this point it should be clear that there is very little chance an individual could ever really Catch Em All, even with all the Eevee Evolution tricks. One could realistically catch one version of every Pokemon in the Pokedex – but tacking on Shiny Pokemon and Event Hat Pokemon makes ultimate completion near to impossible.