Pokemon GO maps working for the future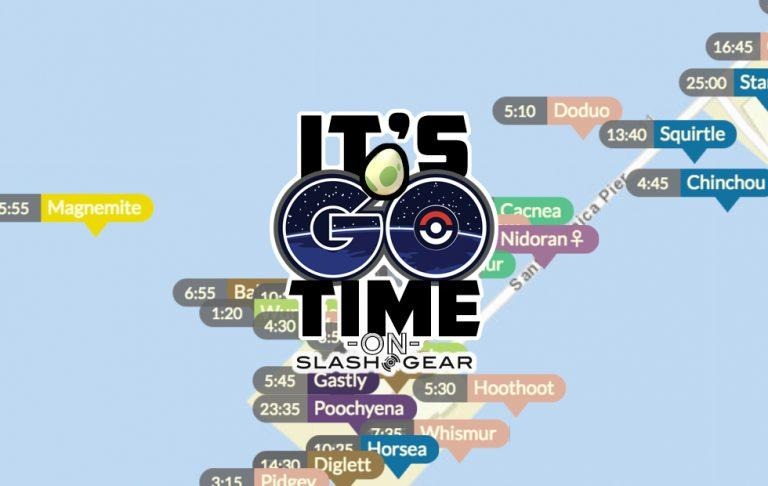 A new round of Pokemon GO Maps were released and/or updated recently, just in time for the next Pokemon GO event. Today we're having a peek at the most helpful Pokemon GO Maps apps and webpages for those Pokemon trainers out there that want to make the most of their time out in the wild. This release comes just after the Party Hat Pikachu and Shiny Pikachu event for the birthday of Pokemon as a brand – hope you got what you were looking for!
The first and perhaps most likely to stick around maps group updated recently is GymHuntr. This app / webpage can be found at GymHuntr dot com. It includes a live map – wherever the user might be – showing all the Pokemon Gym locations near their physical location. Each Gym is updated with the latest information about gym leaders – and history, too!
Another recent update comes from Pokemon GO Map – that's at PokemonGOMap dot info. That'll bring you some interesting information about Pokestops, Parks, and S2 cells too. In the most recent version of this app/webpage, users are able to highlight park areas that affect Ex-Raids. Users can, with the newest update, show only those gym and Pokestop locations they've already visited – which is helpful!
The most Pokemon-intensive app/webpage of them all is PokeHuntr. Users that visit PokeHuntr dot com can see ALL the Pokemon that are currently spawned around them. This is an insane amount of data. It's actually shocking to find a map like this still in existence – given Niantic's continuous battles against such listings.
The most professional map index remains TheSilphRoad. The immensity of the work done on this "global nest atlas" is staggering, and the community that surrounds it is second to none – in Pokemon GO, at least. This system works as follows – have a peek, and give a high five to Moots and/or Dronpes if you ever see them in real life!
For more information about the immediate future of Pokemon GO, have a peek at the timeline below. This is just the latest update in a long line of data-filled posts here on SlashGear. Also have a look at our Facebook community Pokemon GO Central where the conversation is already in progress!