Pokemon GO gear released by official Pokemon Center in time for holidays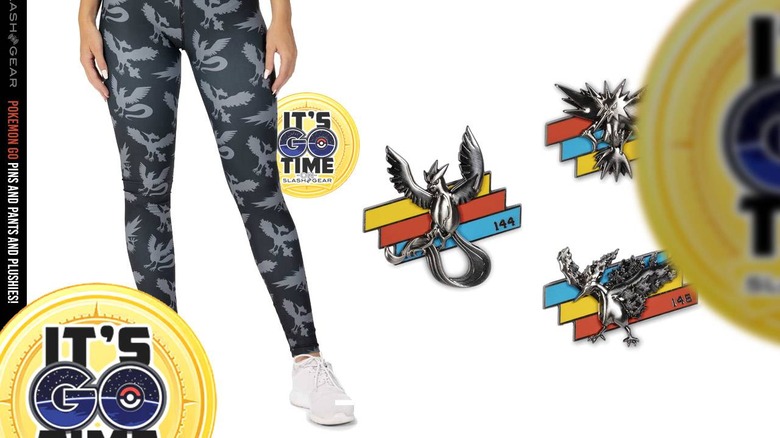 This week the official Pokemon Center online store revealed a collection of officially licensed Pokemon GO clothing and goods. The Pokemon Center (dot com) is the official Pokemon Company store for consumers online – as official as from-the-source gets. There, for the first time ever, they've got real-deal Pokemon GO STUFF. They call their first group of stuff the "Pokemon GO Teams Collection."
This first set of items from Pokemon GO includes a Pokemon GO Fleece Varsity Hoody in three different varieties: Team Mystic, Team Valor, and Team Instinct. If you've got a big-time Pokemon GO fan on your gift-giving list, it'll be important to check which Pokemon GO TEAM they're on before buying one of these three team-specific hoodies.
The same goes for the Fitted Long-Sleeve T-Shirts, the Fitted Scoop Neck Long-Sleeve T-Shirts, Fitted V-Neck T-Shirts, and the Relaxed Fit Crew Neck T-Shirts. They've also got a single pair of leggings – the Legends of Kando Leggings, in Adult sizes, for the whole collection of clothing.
They've also released a set of pins – Articuno, Zapdos, and Moltres, in a "Better Together Pokemon Pins (3-Pack)" set. Those pins are approximately $20 in a set, while the shirts range from $25-30, the varsity fleece hoodies cost $55, and the leggings run around $50 USD.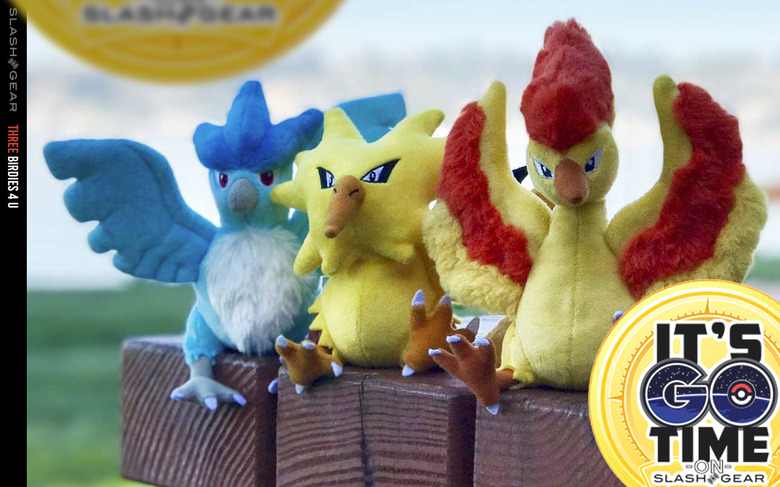 If the past is any indication, the most high-quality and all-around excellent items in the mix, here, will be the plush – the stuffed animals. They've got an Articuno, a Zapdos, and a Moltres "Sitting Cuties Plush" for around $11 apiece. Each of these legendary baby Pokemon birdies is between 8.5 and 10-inches tall (or long), and they'll all likely be released over at the PokemonCenter (dot com) by the time this article is live!
Have a peek in the timeline below for more Pokemon GO information and updates about the game right this minute. Also stay tuned for more info on potential Pokemon and Pokemon-adjacent gift-giving ideas for this holiday season, coming up imminently on SlashGear.