Pokemon GO for Apple Watch still on the way, Niantic promises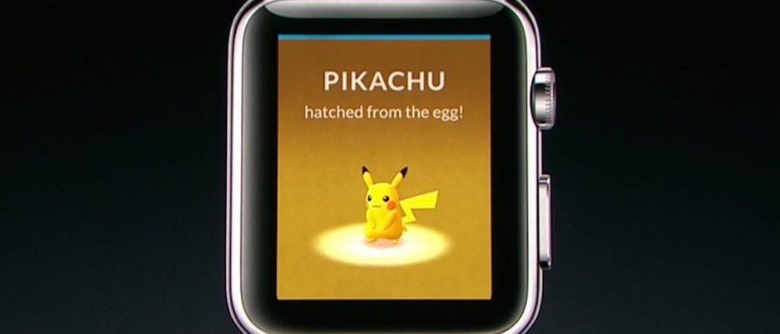 It's been over three months now since Pokemon GO developer Niantic promised on-stage at Apple's September event that the popular game would be getting a companion app for the Apple Watch. But just as some were giving up hope, the company has come out and confirmed that progress is still being made, and in turn shutting down a false rumor that Pokemon GO for Apple Watch had been cancelled.
That rumor was kicked into high gear earlier this weekend when an alleged email from Niantic was published on Reddit, saying that the Apple Watch companion app for Pokemon GO had been shelved due to lack of interest. Shortly after, a number of publications claimed to confirm this news, citing anonymous sources.
Thankfully we can put the whole thing to rest now. A spokesperson for Niantic gave a statement to Recode, confirming that the email was bogus and the story was untrue. In addition, the official Pokemon GO Twitter account tweeted that the Apple Watch companion was "coming soon."
The Apple Watch app won't be a full version of Pokemon GO, but instead allow players to perform simple actions and check certain stats without needing to take their phone out. As demonstrated at the Apple media event, this includes using the Apple Watch to collect items from PokeStops, see how far they need to walk to hatch an egg, and checking how close they are to their next level.