Pokemon Black and White versions shatter US franchise game sales record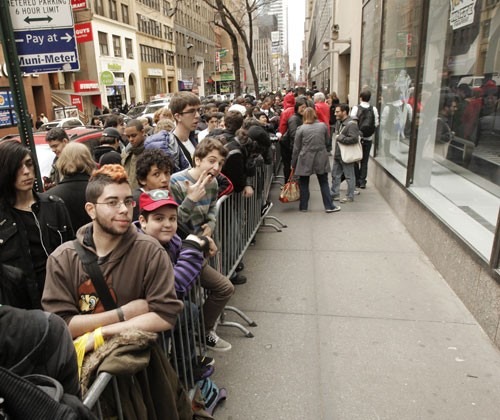 My son has a DS and loves the Pokémon games. He went bonkers when we walked into Walmart and they had hoards of the White and Black version of the Pokémon game that launched back over the weekend. Apparently, in many areas there were huge lines to get hands on the games.
Nintendo has announced that the Black and White versions of the game combined have beat the US sales record of Pokémon games. The record was previously held by the Diamond and Pearl versions that launched in 2007 with a combined sales total of 780,000 units in one day. The new game version has handily beaten that record.
Nintendo reports that combined the new White and Black versions sold 1.08 million units in one single day on March 6. The new game adds 150 new Pokémon for players to play and a new area called Unova. The last few days has been nothing but talk of evolution and new Pokemon in my house.