PokeMon Black and White Announced for Nintendo 3DS Pokedex 3D in Tow - for FREE!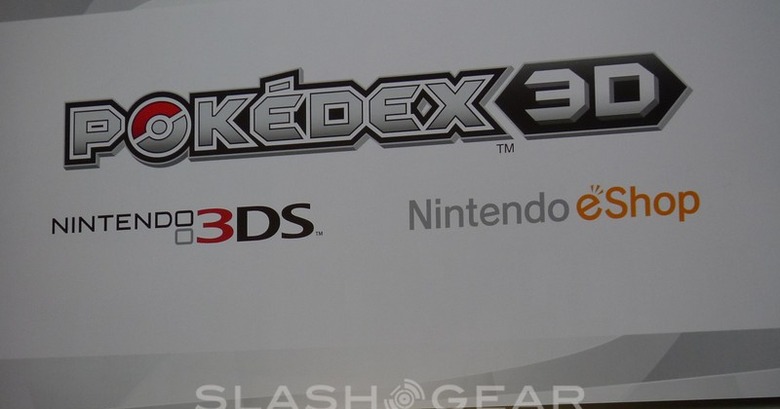 During Nintendo's E3 2011 they ran through a barrage of games that included classics from the original Nintendo all the way up to the 3DS, for which they announced an enhanced version of PokeMon Black and PokeMon White, both of them including a brand new enhanced Pokedex (that being the wiki dictionary you use in the game to collect monster information.) This new Pokedex should enhance the game to a level where players of previous versions or even the first iterations of Black and White will want to move over to this device just to get a taste of the new system.
With this new system you'll be able to use SpotPass, AR cards, and all kinds of other means and systems to share and collect PokeMon so you can Catch Em All, if you know what I mean. You can even take photos with your PokeMon in real life- because they're real, right? Sure they are! Each PokeMon has its own AR marker that'll make it easy for you to pose with your whole collection. Perfect for when you're sending out invitations to your next PokeMon birthday.
Then a bomb dropped: Pokedex 3D will be available exclusively throughout the Nintendo eShop, and it'll be complimentary. It's going to be free, did you hear that, free! Check it out instantly with your Nintendo 3DS and get ripping with some sweet real PokeMon action!