Poke Radar app crowdsources the hunt for Pokemon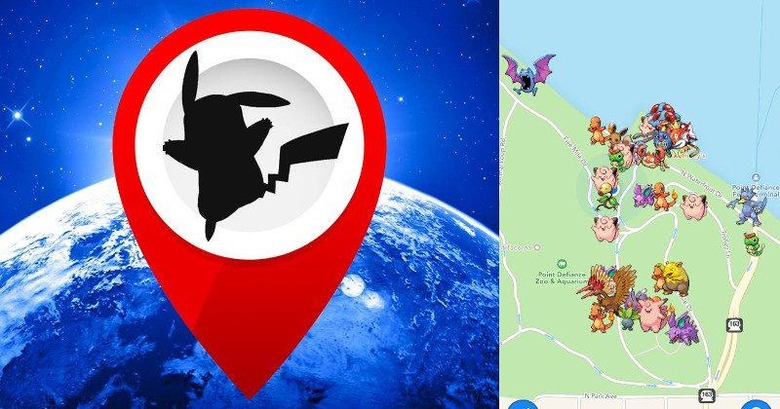 At a loss for where to find your next Pokemon catch? Or are you trying to find a particular favorite? On your own, it's going to be difficult trying to check every nook and cranny of every place you, intentionally or not, visit. Fret not, because a whole ecosystem of apps, tools, and forums have set root around the Pokemon GO phenomenon. One of the newest ones which goes by the humble name of Poke Radar, harnesses the power of the crowd, and your own selflessness, to make catching Pokemon a tad faster and easier.
Calling it Waze for Pokemon GO is probably somewhat accurate. It has a map and its users pin the location where they saw a particular kind of Pokemon. Other users can then use that as a beacon to help them find that type of Pokemon. The simplicity of its mechanics belies how powerful, or how dangerous, it can be in the hands of Pokemon GO players.
As a crowdsourced platform, it naturally relies on cooperation for it to work. Users not only pin locations but also up or down vote those, depending on how useful or accurate the information was. If given enough downvotes, the pin is completely removed from the map, which acts as a way to filter out trolls. It also calls on every user to do his or her part and not just to leech on the work of others.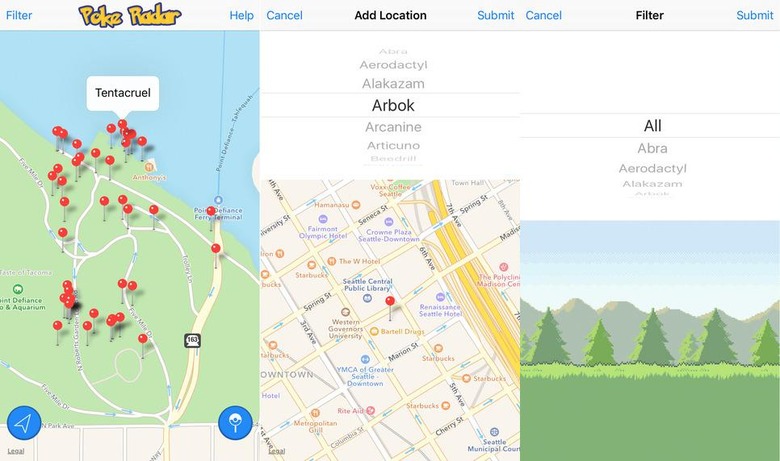 Poke Radar is, of course, a third party app and there are dozens like it out in app stores. Not all of them are legit, so do take care. And while not an official or maybe not even an intended part of the experience, apps like this do highlight the more social aspects of Pokemon GO, compared to the predominantly solitary gameplay of regular Pokemon games.
Poke Radar for Pokemon GO is currently available for iOS and also has a web version. An Android version is promised, though no ETA has been given for it yet.