Point Grey unveils world's smallest 4K USB 3.0 camera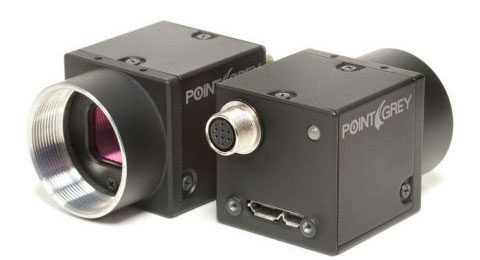 Point Grey, makers of industrial digital cameras, has released a new model in its Flea3 USB 3.0 camera lineup that supports 4K resolution and is being touted as the world's smallest 4K camera. It uses the bandwidth capabilities of USB 3.0 to deliver 4096 x 2160 pixel resolution color images at 21 frames per second. All this is stuffed into a tiny ice-cube sized package.
This Flea3 USB 3.0 camera, model FL3-U3-88S2C-C, features a high quality 8.8-megapixel, 4K2K sensor. It is Sony's new IMX121 sensor with "Exmor R" back-illuminated CMOS architecture that offers high sensitivity and dynamic range for sharp color images.
The camera measures only 29mm x 29mm x 30mm or about 1-inch cubed. The small size makes the camera especially suitable for fitting in tight spaces such as in common industrial imaging, such as automatic optical inspection, ophthalmology, interactive multimedia, and broadcasting.
The USB 3.0 connector guarantees delivery of critical image data through USB 3.0 bulk transfers of 5Gb/s and also delivers power so that no other external power sources or cables are needed. The Flea3 FL3-U3-88S2C-C is priced at $945 and is available now from Point Grey.
[via Engadget]