Pogoplug iPad App Now Available in iTunes App Store, Showcases Wireless Printing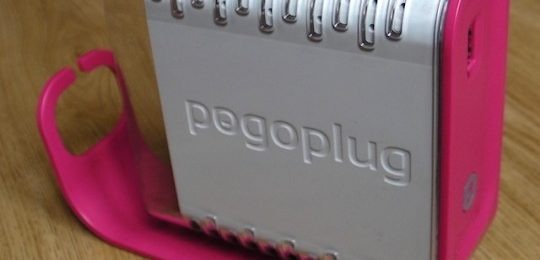 When Steve Jobs stood on stage just a couple of days ago, and announced the upcoming iOS 4.2 update, which is making its way to the iPad in November of this year, one of the features he was proud to show off was wireless printing. Considering the tablet device was missing the feature from the get-go, it's about time it's making an appearance in the native Operating System. But, what if you don't want to wait until November? Then hopefully you've got yourself a Pogoplug, because thanks to the app that they've just released into the App Store, you can get yourself some iPad printing right now.
Pogoplug officially announced the application, along with its release into the App Store, today. The application itself is a full-featured app, bringing with it all the functionality that you might expect from anything Pogoplug-related. Users can now access and share media, files, and whatever else they've got saved right from their Pogoplug-attached storage device. You can turn your 16, 32, or 64GB iPad into a memory juggernaut — the ability to hold media and files into the cloud, and the fact you can stream them from the iPad itself, means that you'll now have access to Terabytes of storage.
And, as we mentioned above, the Pogoplug iPad will let you wirelessly print. And not just documents, either, but pictures can also be printed. You can view and edit documents as well, right from within the iPad app. And, with the ability to play music by artist, genre, or albums — you can even find songs just by album cover art. It will also show you what's Now Playing, just to make everything easier for you. You can get the application right now from the iPad App Store. And the best part? It's totally free.
Press Release
Pogoplug Comes to the iPad

iPad Users Can Now Access Own Personal Cloud Services, Including Printing

Today the Pogoplug iPad app is available for free in the iTunes App Store! The new app offers full Pogoplug functionality on the Apple iPad.

Users can now access and share their files or stream their media from their Pogoplug-attached storage, taking full advantage of the multi-touch surface, immersive high-resolution screen and the extreme ease of portability of the iPad.

Pogoplug is a multi-media sharing device that web-enables up to four USB hard drives, allowing upload and making content accessible to the user both locally or via the Internet.

With the new iPad app, users can eliminate storage limits on their Apple tablet device. In conjunction with a Pogoplug and a large hard drive, the iPad's effective storage can go from the standard 16, 32, or 64GB to a number of Terabytes. With the Pogoplug iPad App, users can also:

-Print from the iPad: The Pogoplug allows printing pictures, documents, emails and more, straight from the iPad

-Browse and open files, including MS Office docs and PDF files: View and edit docs from your iPad

-Watch movies: stream your movies from your Pogoplug to your iPad

-Play music seamlessly from your iPad: Plays entire genres/artists/albums; shows now playing information and finds songs by album cover art

Share files straight from your iPad:

Share videos, pictures, docs and more to family, friends, and coworkers using the my.pogoplug.com site

The Pogoplug iPad App is available today for free in the iTunes App store. There are also iPhone and Android Apps for Pogoplug. The Pogoplug is available at retail locations such as Frys and Amazon for $99