There's a new launcher in town, and it comes from one of the most inexpensive phones in the world. Xiaomi launched the brand Poco this year to bring about some competition in the mid-range smartphone space. More specifically they wanted to bring heat to India, where OnePlus currently dominates. With the Poco Launcher, you can see what sort of Android software experience this Poco is really serving up.
The Poco Launcher is a full launcher, made to bring the Poco software experience – on top of Android – around the world. With this launcher, users will find a surprisingly familiar layout. This launcher looks a whole lot like Miui, Xiaomi's software experience on Android. That's because it basically is just that – it's called "MIUI for Poco." In essence, you're getting a parred-down version of MIUI for all manner of Android smartphone.
This app is meant to make the user's Android experience fast. The description given by Poco is "POCO Launcher is born for breakneck speeds. Forget about slow system animations!" No more animations to waste your precious time, now is the time for speed!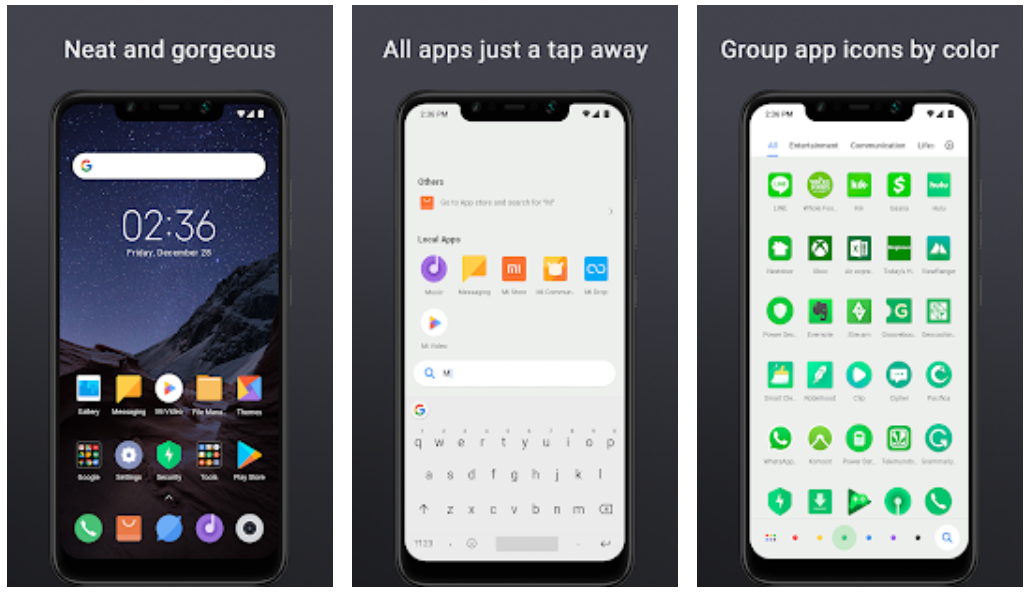 This launcher is free, and it provides several key features which are (for the most part) hidden behind up-front-pay launcher apps. Unless you've found a gem, in which case, let me know! Included in this launcher are the following features:
• Clean Home Screen by tossing ALL apps in app drawer.
• Icon Customization (use packs of several sorts)
• Hide App Icons (shhh! Nobody knows you play Cwayze Cupcakes!)
• Extended Search with icon color categories, app recommendations, other tweak-able features
• App Grouping by category automatically, custom groups, etc
The only bummer about this app is its semi-limited availability. Right out the gate, it's part of an "Early Access Program" and – as of the release of this article – the program is "currently full." The good news is that "space may open up later." The even better news is that it probably won't be long before the app is open to everyone in the world, no invite required.
You can find this launcher over on Google Play right now. But you probably won't be able to tap it to install, unless you're very lucky. Let us know if you're feeling lucky, punk, and get to download the app as such. You could also always just take your own life into your hands and go over to APKMirror to download the app. But you didn't hear it from me!