Pocket for Mac released: Drag your reading list everywhere

Mac users broad on their reading but short on time will be able to use hit "save-for-later" service Pocket on their OS X desktops from today, with the iOS and Android app getting ported across. A free download, Pocket for Mac positions itself as a digital clipboard and binder of sorts, with the new Mac client automatically synchronizing with your mobile devices. That means, if you come across a long article while you're reading on your phone, you can save it for reading later on your desktop.
However, if you're on your desktop and you see a recipe or list of directions that you might need access to later on, that can be synchronized over to your phone. If it's sounding a little like Evernote then you're probabyl not far wrong, though Pocket does come with prior integration into Flipboard, Twitter, Pulse, Zite, and around 300 other apps.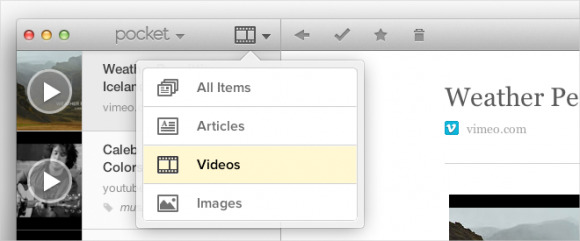 Once synchronized, content is available for offline reading; there's also integrated sharing features, for Facebook, Twitter, and other services, and other organization tools. In fact, you can fire off clipped content straight into Evernote if you want to.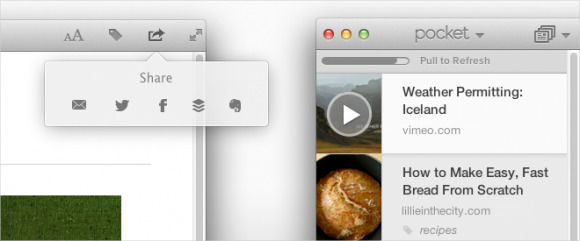 However, since the Pocket team grabbed the developer of Read Later for Instapaper to build Pocket for Mac, that means Read Later won't be getting any more updates. Existing owners can update Read Later straight to Pocket; you can download it from the Mac App Store here [iTunes link].