Pocket Casts just got bought by these public radio all-stars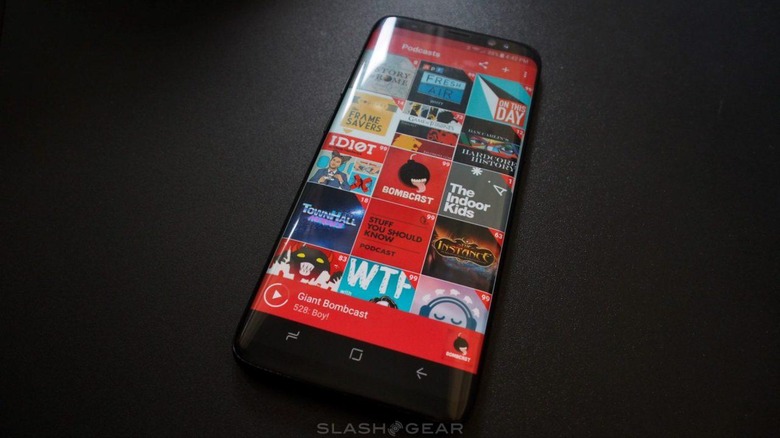 There are a lot of podcast apps vying for your download out there, and for years, Pocket Casts has been considered by many to be one of the best. There's some big news for Pocket Casts users today, as the app has been jointly acquired by some big names in public radio. NPR, WNYC Studios, WBEZ Chicago, and This American Life have all partnered to purchase the app for an undisclosed amount.
These stations and organizations are no strangers to podcasting themselves, as they're some of the biggest podcast producers in the world. That, as Pocket Casts co-founder Russell Ivanovic writes in a blog post today, is a big part of the reason he and business partner Philip Simpson decided to sell the app to this group. Ivanovic and Simpson have received plenty of buyout offers in the past, but they turned all of them down until this coalition of public radio super stars came knocking.
"Everything from their not for profit mission focus, to their unwavering belief that open and collaborative wins over closed walled gardens resonated deeply with us," Ivanovic writes. "Together we have the passion, scale and laser focus needed to achieve some truly great things."
Though Ivanovic says that he can't discuss what those great things are at the moment, he does say that the entire Pocket Casts team is joining this new venture. The app isn't changing today, but that doesn't mean there won't be additions in the future. "Going forward things are going to be different," Ivanovic says. "We'll be moving faster, we'll be more ambitious in the things we do and we'll have some amazing insights from the top podcast producers in the world to help guide our future steps."
Ivanovic and Simpson will be taking new leadership roles within the joint venture, while former iHeartRadio general manager Owen Grover will be taking up the reins as CEO. It'll be interesting to see where Pocket Casts goes now that it has the backing of entities like NPR and WNYC. Competition within the podcast space is definitely fierce these days, so NPR and company definitely have their work cut out for them if they want to see Pocket Casts remain at the top of the heap.