Plume Pods now shipping to fix your WiFi woes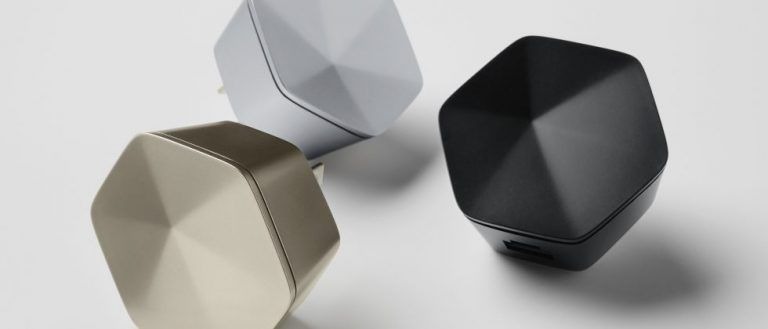 If Internet access is spotty or slow in parts of your house, mesh networking is probably the solution, and here to help with that is Plume. The company launched its Pods WiFi system for pre-order earlier this year, and now it has announced that those pre-orders are shipping. Anyone who didn't pre-order the Plume Pods can now buy them for immediate shipping, as well, opening the door for relatively inexpensive, attractive WiFi distribution.
Each of the Plume Pods, which are angular and unassuming, plug directly into a wall power outlet. Once plugged in, each of these Pods work with the Plume Cloud to provide better WiFi coverage and quality than that of a single router stowed away in a room somewhere. The idea here is that you plug a Plume pod into each room in your home for coverage that's spread out.
What is mesh networking and can it fix my WiFi?
The company recommends putting one pod in each room in one's home, though you could use less if necessary. The Pods themselves come in Onyx, Silver, and Champagne colors, and are sold for $69 USD individually, as well as in three packs for $179 USD and $329 USD for six packs.
Plume has a mobile app available for iOS and Android, and says the system uses this app to set itself up using the cloud in only a couple minutes. Once up and running, the Pods and related system keep tabs on what devices are connected to your network and any interference that may be going on.
The system adapts when necessary, tweaking things like resiliency, signal and speed. As well, Plume lends access to information about how fast the network is and what kind of coverage you have in your home. You can also set up guest access for granting others access to your WiFi network.
SOURCE: PRNewswire