Plug-In Car MP4 Player has no need for external music source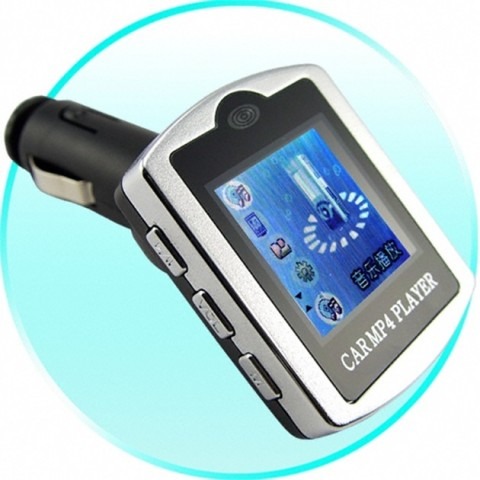 China seems to get all of the seemingly unneeded devices whether they are good or bad. The latest to come to our attention is "an ultra portable car media player with FM transmitter function." The Plug-in Car MP4 Player is anything but ordinary with the 4GB built-in memory.
The FM transmitter has a 1.5-inch screen with a resolution only to be found on devices from long, long ago. If 4GB internal storage does not suit your needs, you may expand it via the SD card slot – yes a regular old SD card. Forget plugging in your iPod or other PMP, this FM transmitter has a remote! Seriously though this is a really bizarre way to listen to music.
Even though this is listed as an MP4 player it only supports MP3 and WMA for audio and AMV for video. Needless to say you can only use the Plug-in Car MP4 Player in a car because there is no alternate power source. If you are still interested in trying one of these out go ahead and pick one up for only $29.88.