Pliant unleashes crazy fast EFD storage device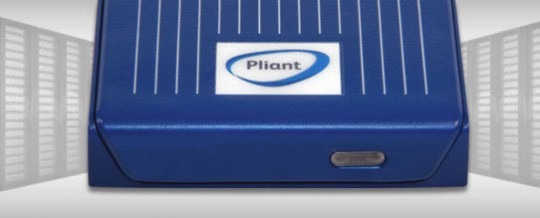 Pliant Technology is a developer of a storage medium known as Enterprise Flash Drives or EFDs. The EFD is a new class of high performance and high reliability storage drives. The company announced its first line of products this week including the LS300, LS150, and LB150.
The EFDs use a proprietary ASIC controller and advanced software to reduce cost, space needs, and energy consumption. The storage devices are aimed at mission critical 24x7 applications in enterprise settings. The big claim for the line is blazing fast data speeds.
Pliant claims that the EFDs can reach sustained performance of 160,000 IOPS for the LS series and 120,000 IOPS for the LB drive. Data throughput is 525MB/sec read and 340MB/sec write for the LS line and 420MB/sec read with 220Mb/sec write for the LB line. Capacities in the LS line are 300GB and 150GB with the smaller LB line having 150GB capacity. The EFD also promised unlimited writes. Pricing is undisclosed at this time.