Plextor Unveils USB 3.0 Ultra Light Portable Hard Drives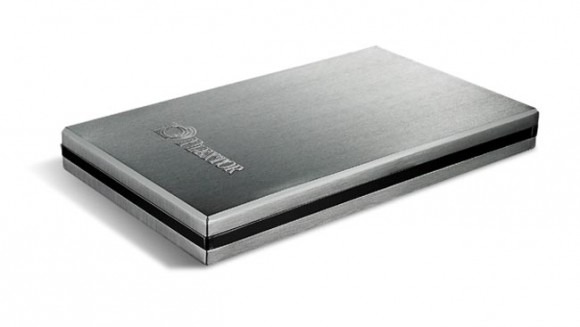 Plextor has announced its newest portable hard drive that is USB 3.0 compatible and also backwards compatible with USB 2.0. The PX-PH500U3 is super light weight at 162 grams–roughly 1/3 of a pound–and comes with 500 GB of storage. The hard drive will come with a USB 3.0 cable and a leatherette case.
The small yet sturdy looking hard drive is encased in 'aircraft aluminum' and has no need for an external power adapter since it will be powered via the USB connector. Plextor has also preloaded some software onto its speedy new hard drive making it ready to interface with different system setups. Users will be able to maximize read and write speeds with the Turbo HDD utility and can backup and restore their data with FNet PC Clone EX.
Plextor plans to release a 750 GB version as well, the PX-PH750U3 sometime in April. The 500 GB PX-PH500U3 will be on sale in Europe starting in March for £90 and the 750 GB version can be yours for £120.
[via GeekyGadgets]