Plextor PX-B300SA And PX-B920SA HD Optical Drives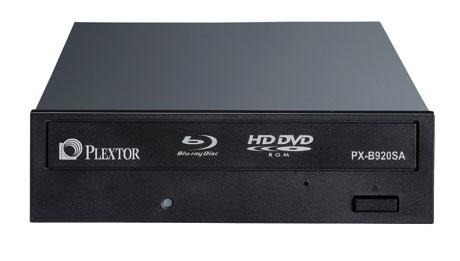 Plextor has been known as one of the leaders in manufacturing the best in the optical drive market, and these two are no different. Both support SATA, and can read and write to both CD's and DVD's, but the catch is what they can do with the new HD optical formats.
The first drive, the 300, can also play both Blu-Ray and HD-DVD. It can read each format's discs at speeds of 6x for Blu-Ray and 3x for HD-DVD.
The second drive can do all of that, and write to Blu-Ray discs at varying speeds depending on the disc, those are as follows: BD-R (single or dual layer) at 4x, BD-R (SL LTH) at 2x, and BD-RE (single or dual layer) at 2x. No word on price, but they'll be available at the end of this month.
[via nordichardware]