Plextor launches new M2P series SSDs in 128GB and 256GB flavors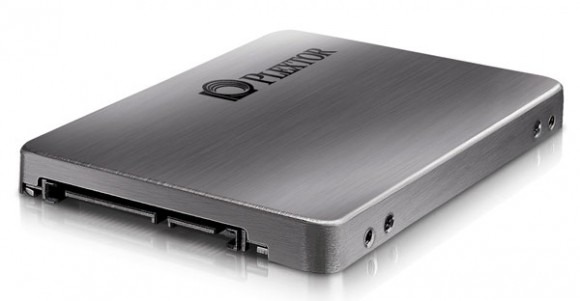 Plextor has announced that it has expanded its SSD storage line with the addition of a new M2P series of SSDs that are the standard 2.5-inch form factor. The new SSDs are designed for performance and use True Speed technology for sustained levels of performance to users. The SSDs are made to fit inside desktops and some notebooks as upgrade drives and they come in two capacities.
The M2P SSDs come in 128GB and 256GB flavors and are the second series of SSDs that Plextor has announced this year. The SSDs have random read speed of 70,000 IOPS and a random write speed of 65,000 IOPS. The controller chip inside the SSD is a Marvell 88SS9174 and the SSD supports SATA III 6Gb/s interfaces.
Plextor claims that the SSDs have the lowest average annual failure rate in the industry. The SSD bundles come with free upgrade software and a 3.5-inch bracket for putting the SSD inside a desktop. Plextor will be launching the M2P line in the UK this month with the 128GB version selling for about £200 inc VAT and the 256GB version selling for £383 inc VAT.