Plex users can now stream music with Android Auto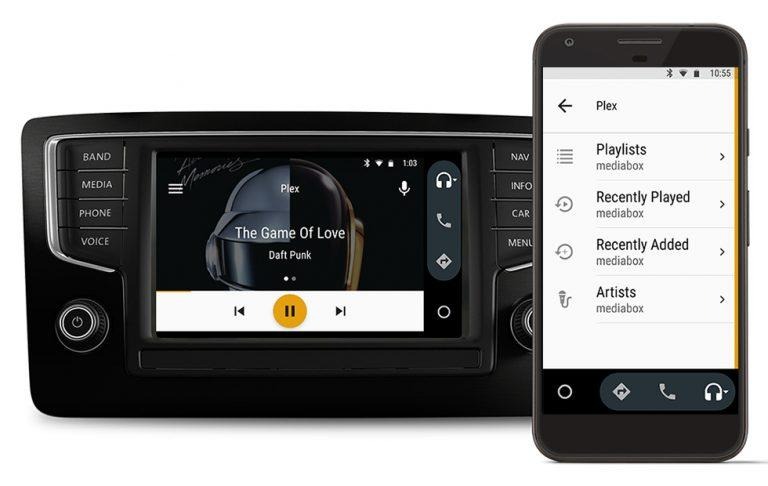 Android Auto users now have another music streaming app option: Plex. The app can be used by Plex users to stream music from the user's personal music library, giving them in-car access to their favorite albums directly from their own media center. This differs from the other music apps available through Android Auto, such as Pandora, which streams music from the service itself.
Plex is best known as a media center through which users can easily organize and access their videos via their own server, such as a mini PC or old laptop running the media server software. That content can be accessed on a mobile device via the Android app assuming the server is configured to allow remote access. Plex Pass subscribers also have the option to download content from their media server to their phone for offline playback.
The new Android Auto support is the latest extension of these abilities. After connecting the phone to a car's Android Auto feature either through a USB cable or wirelessly, users can access the Plex app and their music files through it. If the files haven't been downloaded for offline access, they'll be streamed using the phone's data connection.
Users are given the option of controlling the Plex app using the car's touchscreen interface or by using voice commands, such as "Play my *Name* playlist." Plex users with Android Auto should see the support arrive some time in the next few days. Of course, if your car doesn't have Android Auto, you can use its simplified made-for-cars interface directly on your phone.
SOURCE: Plex Blog