Plex looks to boost content offerings with Watchup acquisition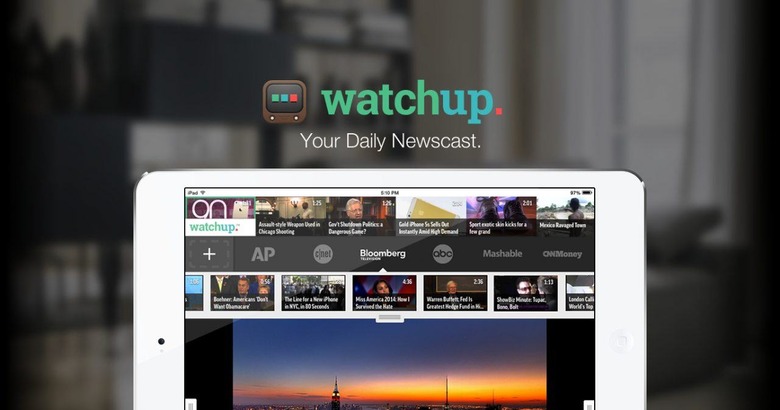 Now that Plex has become the go-to software for a lot of cord cutters out there, we're seeing it delve deeper into the content business. Its latest play for content is its acquisition of Watchup, which was just announced today. Watchup is a streaming service that's centered around delivering news videos from a bunch of different sources, and it should help Plex users solve the problem of staying up-to-date on world news without a cable subscription.
Some of you probably already use Watchup to get your news, but that audience is going to grow pretty rapidly once Plex begins its integration. One huge benefit for Plex is that this brings a large amount of video content to its service in one big move, as Watchup currently offers videos from more than 150 publishers. Users of Watchup's mobile app can build personalized feeds to get their news too, leaving searching to a minimum when it comes to finding news that's relevant to you.
Terms of the deal weren't disclosed, but Watchup founder and CEO Adriano Farano told Variety that this has been in the works for more than a year now. What first started as talks to form a partnership eventually morphed into a full-blown acquisition by Plex. The Watchup team will be joining Plex, which is good news considering that sometimes these acquisitions are paired with news of layoffs, and Farano will head up Plex's content division.
Farano's new appointment seems to be something of a signal for the future. Plex's new content offerings won't end with Watchup. Instead, we can expect this to be the beginning of a new chapter in Plex's rise as the go-to media center software. Don't be surprised to see more acquisition announcements from Plex as 2017 rolls on, as the company's CEO Keith Valory told Variety that it will announce more content categories over the next year.
This focus on content was signaled with the launch of Plex DVR a few months back. Plex says that its DVR beta was met with a lot of excitement from users, and providing content like the new videos offered by Watchup is meant to build on that. With Plex promising more moves throughout the year, it'll definitely be one to watch in 2017.
SOURCE: Plex