Plex just made it easier to find new content on your favorite servers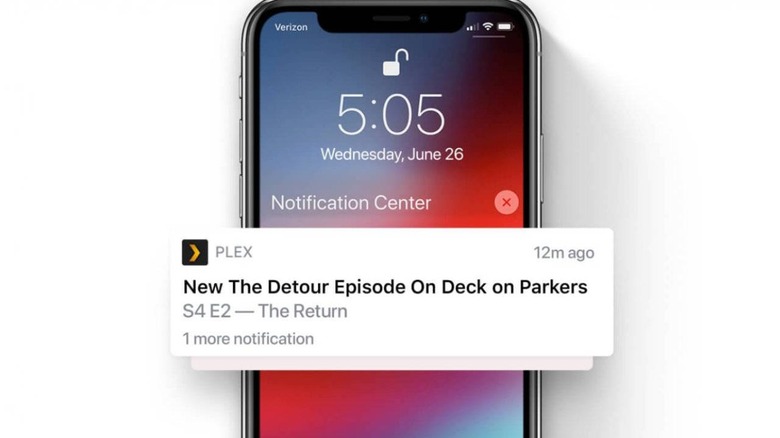 Entertainment server software Plex has just received an update that makes it easier to find new content added to servers, the company has announced. The update brings server alerts to the company's mobile apps, making it easier for users to find out when new videos, images, and audio files are added to a server. The alerts arrive in the form of push notifications on mobile.
According to Plex, the company wanted to add server notifications 'for eons,' but never got around to it. The feature has been in the pipeline — or, at least, in the minds of the developers — since before the existence of push notifications, the team said on its blog. Users, too, have been waiting a long time for this feature.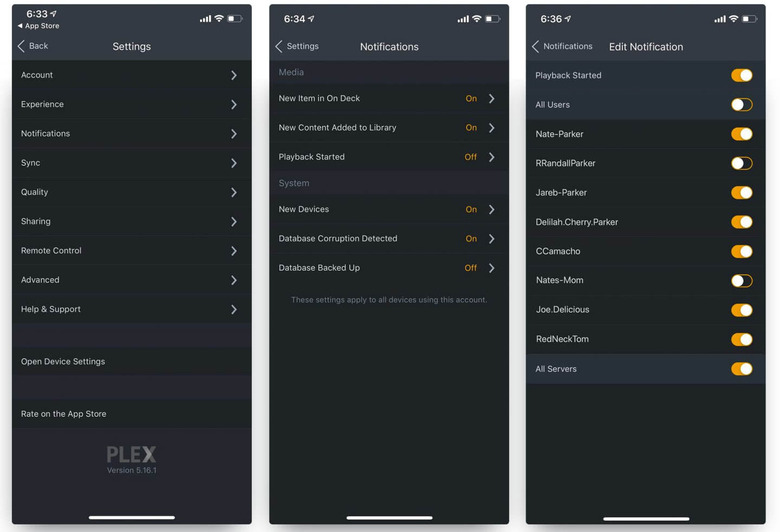 Starting today, Plex users can enable server alerts in the company's iOS and Android mobile apps. When enabled, users receive notifications about things going on with their entertainment server (or someone else's server that they have access to). Users can turn on alerts for individual servers or for all servers as showcased in the screenshots above.
The biggest obvious benefit with this feature is receiving push notifications when new content is added to a server you follow and have access to. So, for example, if you're a user on a server operated from a friend and that friend adds a new episode for a series you enjoy watching, you'll get an alert when the episode is added.
The feature is also useful for users who are running their own Plex server. According to the company, users can choose to get alerts about other things related to the server, such as when a user starts watching a video or listening to a song.
The total list of sever alert options includes new items in 'On Deck,' new content added to the library, when video playback is started, when new devices are used, when database corruption is detected, and whenever the database is backed up. Users need a Plex Pass, the latest mobile update, and the server must be running the latest version of Plex Media Server in order to use this feature.