Plex for PS3, PS4 arrives in North and South America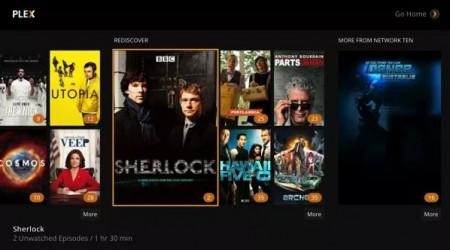 The way we enjoy our movies and other media has solidly shifted away from physical discs and cable TV and toward hard drives packed with files. Without a proper setup, firing up those files for movie night can prove more difficult than popping in a DVD, and so many turn toward entertainment setups to streamline the process. Plex is arguably one of the most popular option out there, providing a clean and easily accessible library interface — and, now, it is available for PlayStation users in North and South America.
Plex made the announcement yesterday on its blog, saying that the entertainment system is available as apps for the PlayStation 3 and the PlayStation 4 to users located in North America and South America. As of yesterday afternoon, the apps are available.
If you've used Plex on your laptop or other devices, you'll find the PlayStation version to be the same sleek offering. This expands the number of devices on which users can access Plex, including Roku, Chromecast, and — also new — the Xbox.
In order to get Plex on PlayStation you'll need a Plex Pass, after which point you'll need to sign into your PlayStation account and search for the Plex app. Once it is downloaded and fired up, you'll need to pair the PlayStation console with your Plex account.
SOURCE: Plex Blog