PlayTable console uses blockchain to revolutionize tabletop gaming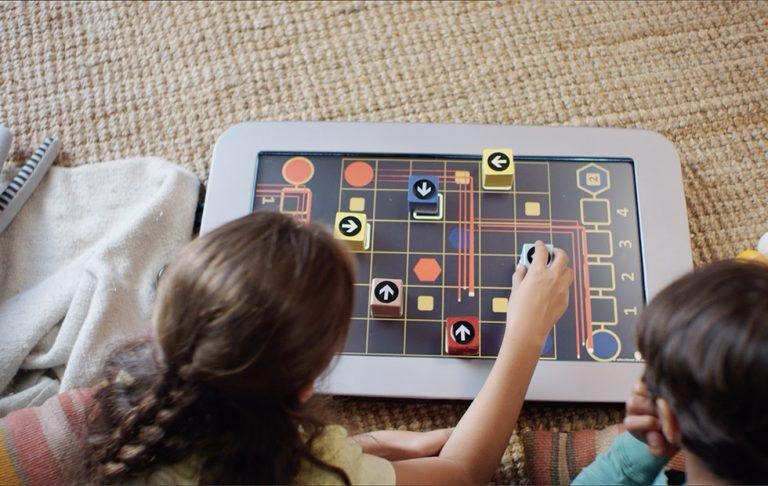 Company Blok.Party has announced the launch of a new game console called PlayTable, and it is based on blockchain technology. The console is a modern twist on tabletop gaming, one created by a former Amazon engineer and former Huawei vice president of R&D. PlayTable is something like a large tablet; it has a built-in display and supports up to eight people playing at the same time.
Tabletop gaming is enjoying a resurgence in popularity, but many still enjoy the convenience that comes with digital games. PlayTable is something of a compromise, bringing the tabletop experience in slate form. According to Blok.Party, PlayTable is the first of its kind made with blockchain technology. The console combines physical game pieces with on-screen action.
As the name suggests, PlayTable is designed to sit flat on a surface, such as a table or the floor. The display faces upward where all the players can see it. From there, users control the game using a combination of physical game pieces, their hands, and smartphones. The use of the Ethereum blockchain opens the door for gameplay that enters "new realms," according to Blok.Party.
Elaborating on that, the company explains that PlayTable opens the door for infinite character customization, as well as personalized and portable gameplay. A player's custom stats and other info remains with them regardless of where they're playing. As well, the blockchain is used to maintain records so that users can trade items with other players securely.
Blok.Party has launched its PlayTable console for preorder at $349, which is an introductory price versus its normal $599 rate. However, the company's website currently just shows a wishlist where interested potential buyers can sign up.