PlayStation Vue Arrives On Android TV: PC And Mac Support Inbound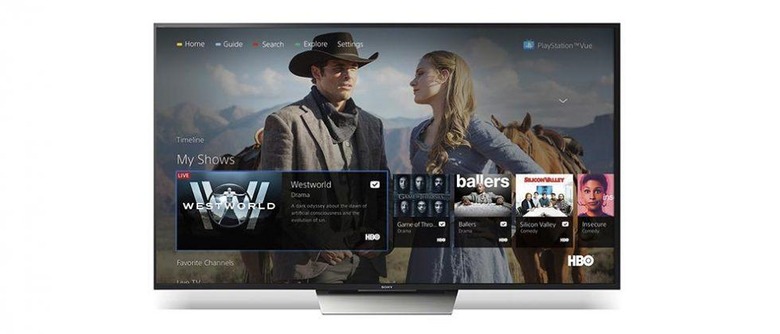 Sony has announced the arrival of PlayStation Vue on Android TV, and has also said the service will be supported on PC and Mac soon. The company has already rolled out PS Vue, its streaming live television service, on Android, iOS and Roku. With this latest expansion, the service arrives on just about any device you could hope for, and obviously makes it an option for a much wider range of users.
PlayStation Vue is Sony's way of letting anyone watch live television without a cable or satellite subscription. Content is delivered over the Internet, with the service itself largely working like any cable plan: you get certain channels, DVR functionality, show info, and more. There are now four channel tiers, as Sony added a new 'Ultra' one not too long ago.
As of today, you can watch PlayStation Vue on Android TV devices. If you own a Mac or a PC, you'll soon be able to watch the service using your web browser on it, too. Sony didn't provide a hard date for when it'll be releasing that support, but did say it will be 'coming soon.'
You don't need a PlayStation console to sign up for PS Vue, as well, completely removing Sony's video game systems from the mix. If you're using Android, you will need version 4.4 or higher to use the app, however. Prices range from $29.99/month for the Access plan up to $64.99/month for the Ultra plan, the latter of which includes HBO and Showtime in addition to all the channels from the cheaper 'Elite' plan.
SOURCE: PlayStation Blog