PlayStation VR title Rez Infinite gets limited edition physical release with vinyl, artbook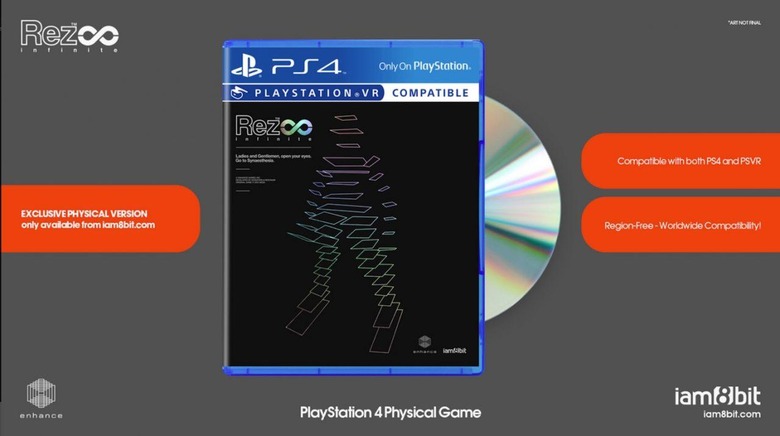 One of the better looking games to support the PlayStation VR headset this fall is Rez Infinite, a high-definition update of the cult-favorite Dreamcast/PS2 game Rez. The re-release of the music-based shooter features remastered visuals and audio, and while PSVR isn't required to play the game, the headset is said to allow players to experience Rez in an entirely new way.
With the October 13th digital release of Rez Infinite soon approaching, a new limited edition physical version has been announced, along with several other special goodies, in collaboration with the online shop iam8bit. Priced at $40, this will be the only way to buy Rez Infinite on a disc.
Next are two vinyl editions of the game's soundtrack. The first, priced at $75, includes two orange LPs containing the remastered soundtrack, a bonus 7-inch vinyl with music from the new "Area X," and a 48-page retrospective art book. The second is a little pricier, at $85, but features picture discs with unique artwork and is limited to 1,000 copies. Both editions include digital copies of the soundtrack as well.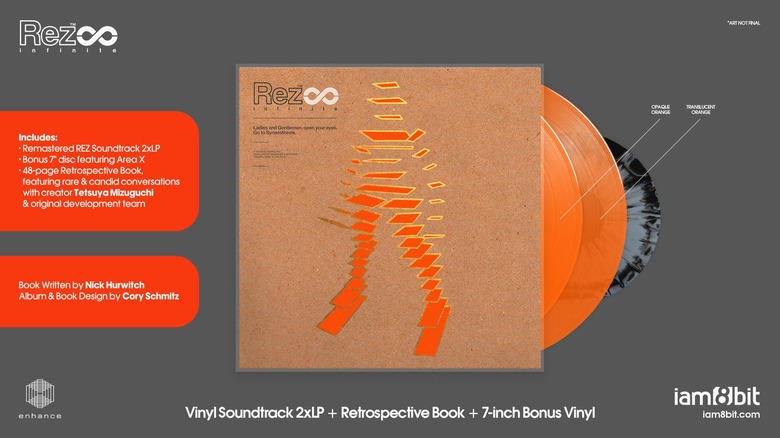 The art book features full-color concept art and screens, and contains a retrospective of the game by creator Tetsuya Mizuguchi, along with interviews with the original development team.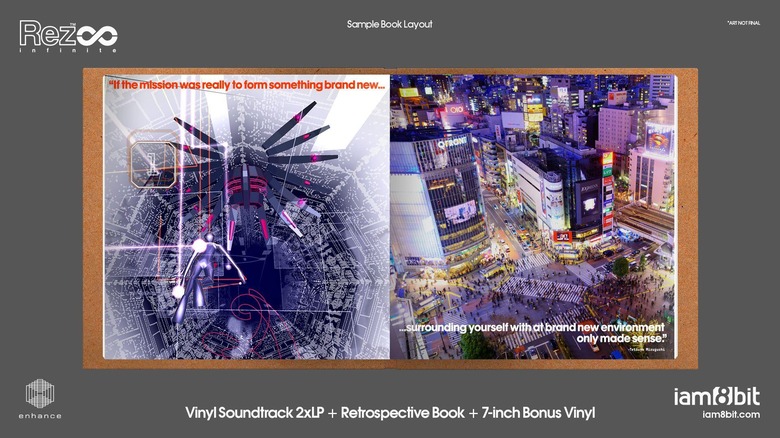 If vinyl soundtracks aren't your thing, iam8bit is also offering two special edition t-shirt designs and a pair of collectible, enamel-covered pins. All the items are available for pre-order now and will arrive in October, except for the picture disc vinyl which will ship in December.
SOURCE iam8bit, PlayStation Blog