PlayStation Store redesign goes live in North America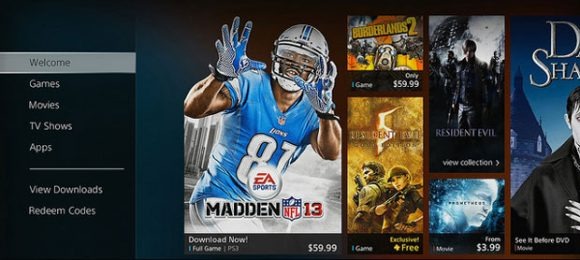 Sony has rolled out the new user interface for its PlayStation Store for users in North America, Canada, Mexico, and Brazil. The update includes a variety of new features, such as Most Popular charts, item page video streaming, and more filters, as well as its sleek new design. This is the second design in the Store's history.
This new interface has already been launched in Europe, and was originally slated for release in the US and other countries on October 23. The release in the UK, however, was marred by some issues, which caused Sony to pull the update and temporarily revert the store back to its previous interface. According to Sony, the issues were "teething pains."
According to the official PlayStation blog, the new interface brings with it a faster experience and easier methods for locating content. Apps, games, game add-ons, movies, and music all have more detailed information than before. You can check out the new interface in the the sneak peek video below, which Sony released on its blog a couple weeks ago.
The PlayStation store was launched in 2006. This new design was made from the ground up, and was based around feedback from users, with the aim to make using the PSN "a more visual experience," among other things. The most notable improvement is an item's page, which features all the content you could want in a single place – videos, avatars, images, bundles, and a whole lot of information.
[via Joystiq]