PlayStation Plus games for January 2017: Day of the Tentacle and more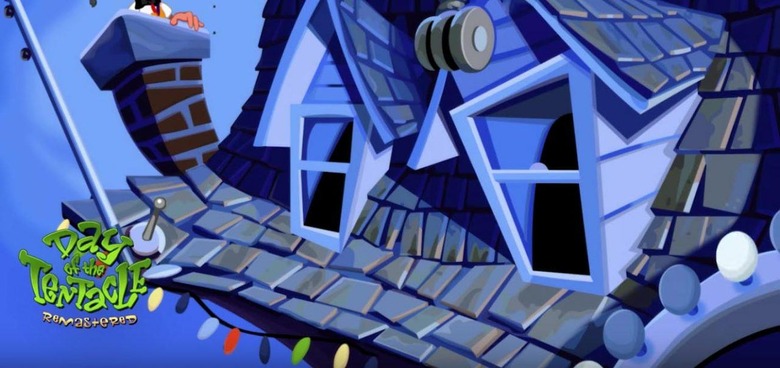 Sony has detailed the free games arriving for PlayStation Plus members in January 2017, and chief among them is a remastered version of the classic game "Day of the Tentacle" for the PlayStation 4. The game was originally released in 1993, and it enjoys a healthy fanbase that will get to re-experience it on Sony's latest-gen console soon. There are five other games in the lineup, including titles for the PlayStation 3 and the PS Vita.
These games are, as usual, free for PlayStation Plus subscribers who have a PlayStation 4, PlayStation 3, PS Vita, or any combination thereof. Day of the Tentacle is arguably the best out of the bunch, but PlayStation 4 owners will also get This War of Mine: The Little Ones, a game that tasks gamers with surviving as an everyday person in a war torn zone.
If you have Sony's older gaming console, you'll be able to instead download Blazerush and The Swindle, the latter of which is a cross buy on the PS4 and the PS Vita. As well, PS Vita owners can get Azkend 2 and Titan Souls. The video above details the two PlayStation 4 games.
You'll need a PlayStation Plus membership to get the titles for free, of course. There's a 14-day trial for those who have never used it before, while a single month costs $9.99/month, a three month membership is $24.99, and a 12-month membership is $59.99. If you haven't yet, you still have time to download the free December games, which include Stories: The Path of Destinies and Invisible Inc Console Edition.
SOURCE: PlayStation Plus