PlayStation Plus Games For February Include Hitman, For Honor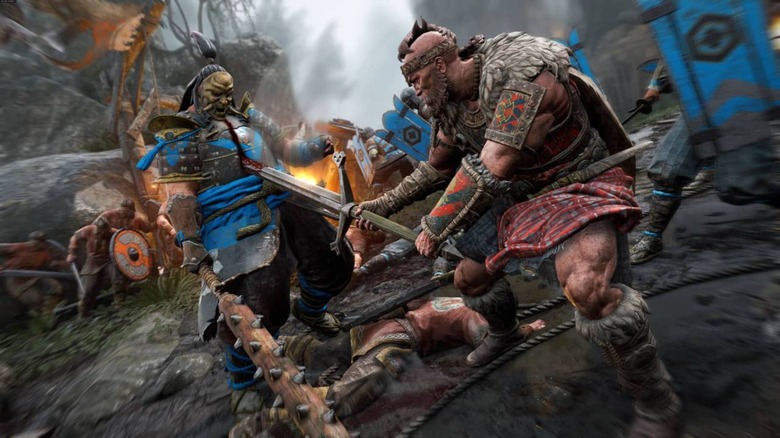 With February just around the corner, Sony has detailed the next round of free games that will be offered through PlayStation Plus. As always, there are two games for each of the consoles currently supported by PlayStation Plus: PlayStation 4, PlayStation 3, and PS Vita. The two games headlining February's batch are particularly big names, so we can imagine many people putting bandwidth toward downloading PS Plus games in February.
The first game on offer for PlayStation 4 is the entire first season of Hitman. Though at first it seems kind of strange to make the entire season available for free, it does make some degree of sense. After all, we're now a few months out from the launch of Hitman 2, and with sales likely taking a dip thanks to the post-holiday lull, this is a good time to attract more people to rebooted Hitman series.
The second game for PlayStation 4 is another big one: Ubisoft's For Honor. For Honor puts you in the shoes (and behind the weapon) of a samurai, viking, or knight as you duke it out with opposing factions in PvP, and if you've gone this long without checking it out, this is as good a chance as any to dive in.
On PlayStation 3, we'll see free copies of Divekick and Metal Gear Solid 4: Guns of the Patriot, while PS Vita users will be getting free copies of Gunhouse and Rogue Aces. Both PS Vita games are cross-buy enabled with the PS4 as they usually are, but next month, Divekick is also cross-buy enabled, meaning PS4 users get a total of five games in February.
Keep in mind that PlayStation 3 and PS Vita support for PlayStation Plus is scheduled to come to an end soon. Last year, Sony announced that it will be dropping PS Plus for both platforms on March 8, 2019, so there's just a couple of months to go before these free games go away for good. PS3 and Vita owners who stay subscribed to PS Plus will still be able to access all of the games they downloaded through the service, but once Sony pulls those systems out of the rotation, there'll certainly be less reason to stay subscribed.