PlayStation Plus free games for May include Tales from the Borderlands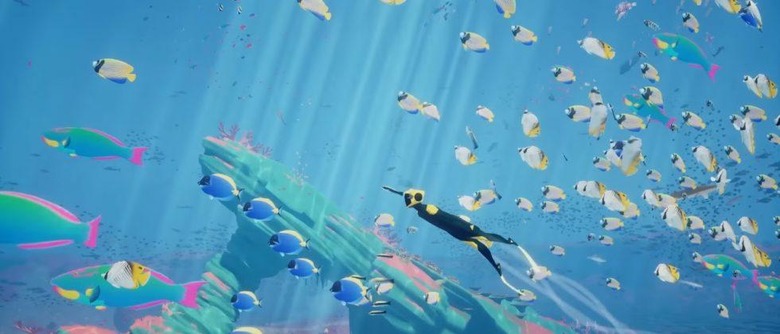 It's the final week of April, so you know what that means: those May flowers people keep talking about are on the way. Aside from that, though, we have a new batch of free PlayStation Plus games to look forward to, and just about one more week to grab the ones that are currently available.
The headliner for the month will likely be Tales from the Borderlands. Set after the events of Borderlands 2, this Telltale-made game will take players through five story-driven episodes. You get the full set of five episodes too, so you'll be able to get to play through the entire thing without shelling out any additional cash.
Joining Tales from the Borderlands as the second PS4 game available is Abzu. A relaxed exploration game, Abzu drops you in the ocean and allows you to explore various areas within. Abzu gets compared to Journey quite frequently, and though those comparisons certainly aren't uncalled for, Abzu is still its own game that should definitely be experienced by those who like the genre.
On PS Vita, PlayStation Plus subscribers can look forward to Laser Disco Defenders and Type: Rider. These are cross-buy enabled with PS4, so as is usually the case, PS4 owners get four games instead of the standard two. Wrapping things up, PlayStation 3 owners will be able to snag copies of Blood Knights and Port Royale 3: Pirates and Merchants.
These games go live on May 2, so you've only got six days left to download the games that are currently available. What do you think of these games? Head down to the comments section and let us know!
SOURCE: PlayStation Blog