PlayStation Plus free games for April bring the challenge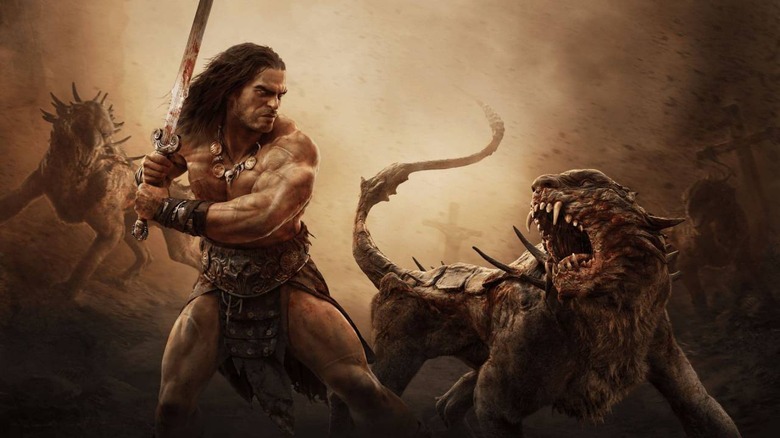 Another round of free PlayStation Plus games will be launching in the next few days, and today Sony gave us an idea of what to expect. Things are looking a little bit different this month, as the final free games for PS3 and PS Vita have seen their free period end. April will be the first full month where only PS4 titles are available through PlayStation Plus.
This month's pair of free PS4 games are actually fairly well-known titles. Conan Exiles is the headliner next month, and fans of multiplayer survival games might want to check it out. Conan Exiles launched in early access back in 2017, and though it was met with fairly mixed reviews, Funcom has been spending the time since release adding new features to the game and fixing the bugs that are all too common in the survival genre, so it might be a good one to download after all those changes.
It's worth nothing that Conan Exiles developer Funcom will be leading up development on a series of new Dune games. This partnership with Legendary Pictures was announced last month, and we know that at least one of those Dune games will be an open-world multiplayer titles. Perhaps that means we'll see Funcom take what it learned during the development of Conan Exiles to make a similar game with the Dune license?
In any case, the second PS Plus game for the month of April is The Surge. Like Conan Exiles, The Surge is a relatively recent game, having only been released in May 2017. Perhaps best described as a futuristic Souls game, The Surge features things like high-tech exoskeletons and rogue machines that are trying to kill you. How charming!
If you like a challenge, you're probably well off giving The Surge a download, whereas Conan Exiles is the game for you if you're a fan of grindy, competitive survival titles. Both of these titles will be up for grabs come April 1, so you've got until then you snag March's games, Call of Duty: Modern Warfare Remastered and The Witness.