PlayStation Phone caught running PS1 ROMs on video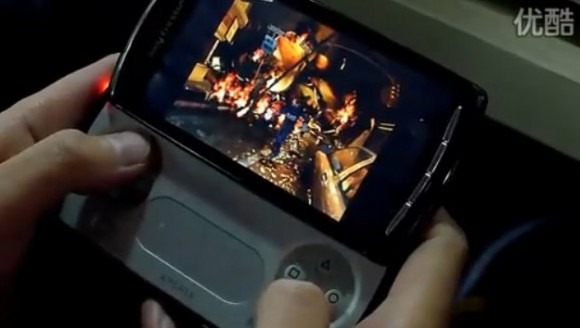 Video of the Sony Ericsson PlayStation Phone in action has been caught online, showing the XPERIA Play branded handset running a PS1 emulator and playing Resident Evil 2 and Rage Racer. The clip, spotted by Edge Magazine, shows the unannounced smartphone loading an app called ROM Buddy and then playing titles from Sony's original PlayStation console.
It's unclear at this stage whether that's functionality the shipping version of the XPERIA Play will actually support. Reports earlier from Chinese sites that acquired a PlayStation Phone prototype suggested they had been able to run a ROM emulator with some degree of success; this particular prototype could be doing just that, though Sony Ericsson's plans for official gaming on the smartphone are likely to be more streamlined (and controlled).
Still, it's confirmation that the PlayStation Phone's processor and GPU are up to the job, and that should come as good news to the homebrew community which is itching to get its hands on the device. We're expecting Sony Ericsson to make the smartphone official at MWC 2011 next month.
[via Android Community]