PlayStation Now Open Beta arrives tomorrow for PS4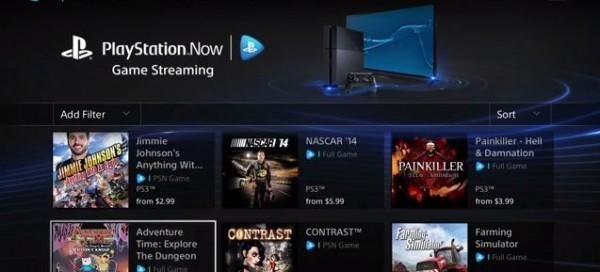 After a long wait, PlayStation Now Open Beta will be arriving for all PlayStation 4 owners in both the United States and Canada starting tomorrow. Thus far, PS Now has been in a private beta that some lucky gamers have had access to, but that'll all change tomorrow when Sony removes the shackles and begins seeking mass feedback on the offering.
The announcement was made on the PlayStation blog today by PS Now's Senior Director Jack Buser, who said that under the Open Beta, PlayStation Now titles will be "fully integrated" into the PlayStation Store. The video below gives a rundown of how it works for those unfamiliar.
Over 100 titles will be up for rental for PS4 owners, and Sony promises that it'll be adding more on a regular basis. Rental periods will vary, with some being as short as 4 hours, with 7-day, 30-day, and 90-day offerings also being available.
There will be cloud game saves, and friend lists, Trophies, leaderboards, and more will be supported. Sony says that "in a few weeks" gamers will be seeing lower price tags on certain 4-hour rentals, and that other PlayStation platforms will be gaining PS Now "in the coming months".
SOURCE: PlayStation Blog