PlayStation Now debuts in UK as open beta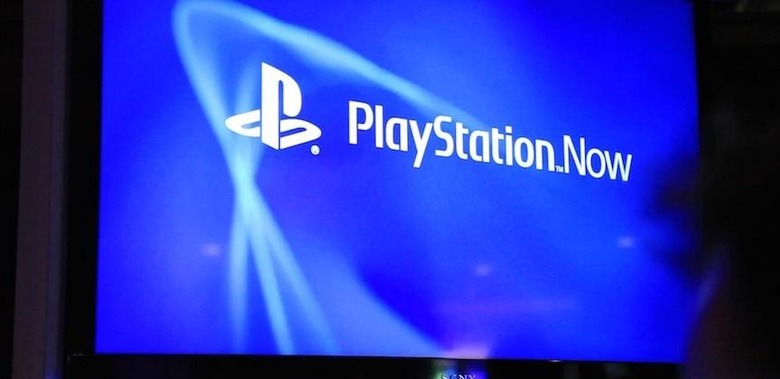 After roughly a year of availability in the US and Canada, PlayStation Now, Sony's on-demand game streaming service, is finally launching in the UK this week as an open beta. The service is starting out with rentals only, but Sony says it will add full subscription options later in the summer. PlayStation Now lets gamers stream select PS3 titles to not only their PS4 and PS3 consoles, but also to a handful of Sony's internet-connected televisions and Blu-ray players.
Rentals will be priced between £2.99 and £7.99 (about $4.50 to $12.50), with games available for periods of either 48 hours or 30 days, depending on the title. The PS Now open beta will include access to titles including Uncharted 2: Among Thieves, The Last of Us, God of War: Ascension, Bioshock Infinite, Final Fantasy XIII, Tomb Raider Underworld, Ultra Street Fighter IV, Dead Space 3, and Mirror's Edge.
As for the non-console devices compatible with the PS Now beta, Sony has specified a number of TVs from their Bravia line. This includes 75, 65, and 55-inch models from the X94 series; 65 and 55-inch models from the X90 series; 65 and 55-inch models from the S85 series; 75, 65, and 55-inch models from the X85 series; and 49 and 43-inch models from X83 series.
Sony also says the beta program includes a promotion from now until August 31st, allowing anyone who buys select 4K Bravia TVs to get a free Dualshock 4 controller and 30 days of free PS Now rentals of six titles: Uncharted: Drake's Fortune, The Last of Us, Motorstorm Apocalypse, Everybody's Golf, Ratchet & Clank: Nexus, and Lemmings. More details on the promotion can be found here.
SOURCE Sony