PlayStation had its best quarter ever thanks to the PS4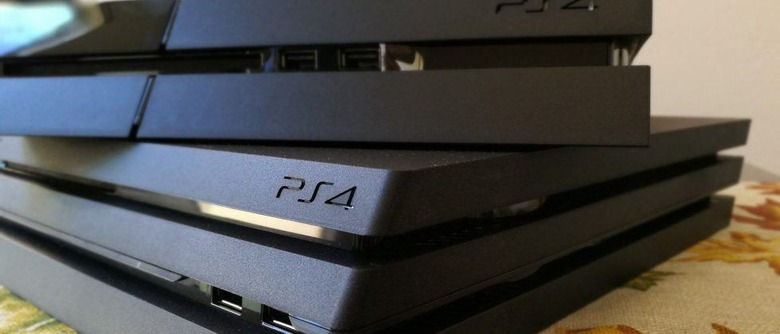 Things are looking up for Sony, which recently released its financial report for its third fiscal quarter in 2016. During that time frame, which ended on December 31, 2016, Sony shipped more PlayStation units than during any single previous quarter dating back to when the first PlayStation launched. The company says it shipped 9.7 million PlayStation 4 consoles around the globe in Q316, a year-on-year increase of 15.5-percent.
Overall, the third fiscal quarter of 2016 was a great few months for Sony, which saw record quarterly sales pertaining specifically to the PS4 since the console's launch years ago. During the holiday season in 2015, Sony saw then-record units shipped of 8.40 million, a number eclipsed by this previous holiday season's 9.7 million.
Here is a look at PlayStation 4 unit sell in by quarter.

Each holiday quarter (Q3) has seen an increase in shipments. pic.twitter.com/5Ao13yUiXl

— Daniel Ahmad (@ZhugeEX) February 2, 2017
The company's operating income jumped a massive 24.5-percent year-on-year, but hardware revenue overall saw a drop of 14.3-percent, which may be due to gamers choosing the cheaper, slimmer PS4 over the newly launched PS4 Pro. However, the gaming division's sales were up 5.2-percent to a massive $5.33 billion (a record-breaker for the PS4), showing overall successes for Sony.
It's not hard to see why the PlayStation 4 was so popular over the holiday season. Sony was careful to drum up excitement for all it had planned throughout 2016, ultimately culminating in the launch of the slimmer, cheaper PS4 and the new higher-end PS4 Pro, as well as the compatible virtual reality device PS VR. Some eagerly anticipated titles compatible with the PS VR, including newly launched Resident Evil 7, made the entire lineup all the more attractive.
Sony still anticipates its total fiscal year PS4 shipment numbers will reach 20 million units.