PlayStation coming to iPhone and Android, for real this time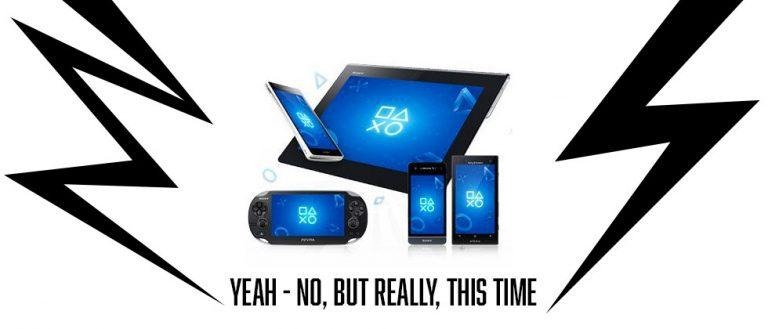 Sony seems to have seen the light when it comes to mobile device gaming, creating a new company by the name of ForwardWorks to engage with iPhones, iPads, and Android devices of all sorts. This is not the same as Sony's previous mobile venture, one known as PlayStation Mobile. This is also different from the relative wild nonsense that was the PlayStation Phone, aka the Xperia Play.
You know what? On second thought, no. This is not the first time Sony has seen the light. It's just the latest attempt they've made to break in to this market. Previous attempts included jamming full-powered PlayStation games into mobile visions ham-handedly, and making it appear that developers of all sorts were ready to roll with this set of tiny mobile screen sizes when they weren't.
Now, here in 2016, it might finally be time that Sony's brands are able to make full use of the computing power of the iPhone, the iPad, and the entire Android smartphone and tablet universe. Not to mention Android TV and Apple TV devices, both of which are fully capable of running any game from either of the first two PlayStation generations, at least.
Sony's heart is in the right place, according to their press release: "SIE will vigorously maximize the corporate value and create new business opportunities through the establishment of ForwardWorks. "
Directors in Charge and Member of the Board of ForwardWorks
• Atsushi Morita, President
• Andrew House, Member of the Board
• Hiroshi Ueda, Member of the Board
• Kazuhiko Ono, Auditor
They've made sure to mention that they're making games for "smart devices supporting Android and iOS" specifically. Just so we're clear on that. The company also does not appear to be aware of the potential irony of opening a new company on the day they plan on doing so: "ForwardWorks will begin its operation from April 1st, 2016"