PlayStation All-Stars Battle Royale new characters drop in at Gamescon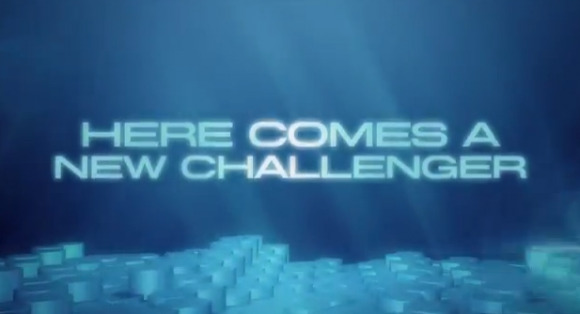 This week at Gamescon Sony is letting the big guns rip with a brand new trailer for PlayStation All-Stars Battle Royale, complete with several new character reveals. First you'll find Ratchet and Clank, then dropping in on you will be the ever-so-unpopular Spike from Ape Escape, a Devil May Cry favorite you might recognize as Dante, and none other than Sackboy from LittleBigPlanet. What a strange and wild journey this is about to be!
The first video you're going to see is called the "Main Event", then you're going to get a peek at individual trailers for each of the new characters including gameplay. This first video shows the characters looking fabulous in their cinematic-mode style, standing around looking epic or otherwise jumping about for glee. This trailer was released at Gamescon 2012 in Germany, if you'd like to know.
The above trailer also uses the song "Genesis" by Justice from the album Cross (or the cross symbol, if you prefer.) Below you'll see the first character trailer with Spike from the game Ape Escape. This little guy will be rolling with a massive sword and set of energy moves for close-range attacks as well as specials like his energy blaster. Terrifying satellite bouncing included!
Next you'll see SackBoy from LittleBigPlanet, complete with rocket packs and some undeniably hardcore-looking fists of metal. This isn't Mortal Kombat, but Sackboy wouldn't look all that out of place there for one reason or another.
Have a peek at Dante after that, with one of the more human looks of the game. You'll be slicing your way through your opponents with a massive scythe and pistol, not to mention a batch of lovely white magic and a red iteration of yourself for ultimate bloodthirsty supremacy.
Finally there's Ratchet and Clank, with so many gadgets your head will spin. Fly and hover, toss bombs, create little minions, and bust out some of the most massive guns in the game. You'll be playing as Ratchet some times and Clank the others, and you've got a special move that includes you busting out your spaceship's full offensive systems on the entire gaming grid at once – watch out!
Stay tuned as Sony continues to unleash fury upon Germany and brings the PlayStation universe into the future in waves. Check the timeline below for all the PlayStation All-Stars Battle Royale history you can handle, and watch the gaming throne, Sony wants it back!