PlayStation All Stars Battle Royale Gets Full Cross Play Support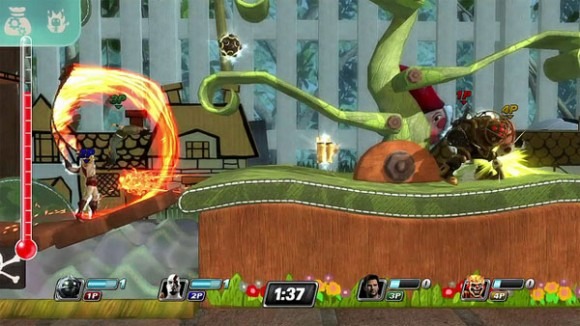 One of the things that has eluded gamers for a long time has been the ability to play against other players on different platforms. While you still can't play a multiplayer game on the bathroom Xbox against a friend of the PS3, Sony is significantly expanding the ability to play video games against players on the PS3 and the PS Vita. One of the latest games to get support for Cross Play is PlayStation All Stars Battle Royale.
Cross Play is what Sony calls the ability for PS Vita gamers to play against PS3 gamers locally and over networks. Along with full Cross Play support, Sony has announced this week two new characters that are coming to PlayStation All Stars Battle Royale. Those new characters include Nathan Drake from Uncharted and the coolest is Big Daddy from BioShock.
Sony says that both the PS3 and PSP versions of the game have identical game play at 60 frames per second. The PS Vita version of the game includes a special "near" functionality and allows both front touchscreen and rear touchpad support. I think it's interesting to see games like these turn up and bring characters we all know from other video game franchises together.