PlayStation 4 game Killzone: Shadow Fall play-while-downloading details revealed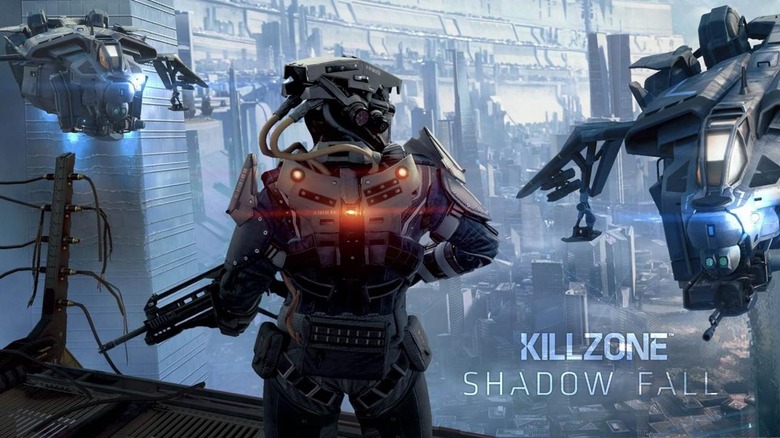 It's no secret that PlayStation 4 games will be playable while they are still downloading, a bit of information Sony had let out not too long ago. Not much was given about the feature in terms of how it would work, and how much content users would have to pull down before they could begin playing. Now details have been revealed about the feature as it applies to the game Killzone: Shadow Fall, giving us a glimpse at how it works.
Word has it Killzone: Shadow Fall is set to launch at the same time the PlayStation 4 is released, giving gamers a futuristic city in which they will fight against an invading force. The game appears to be much like other FPS games – linear, with players starting with the first level and then progressing to the next when the previous one is finished. In light of this, the small amount of data gamers have to download before they can begin playing makes sense – just the menu and Level 1.
Such a small amount of the game is surprising to some, but means those with a good Internet connection who choose to go the digital route won't have to wait too long to begin playing. Once the Main Menu and first level are downloaded, the second level will be downloaded while the first is being played. Assuming it finishes before the level is completed, the next will begin while the second is played, and so on and so for. There's a chance that – after the initial download – gamers won't be aware of the rest of the downloading process.
This information was revealed by Michiel van der Leeuw, the technical director of Guerrilla, which developed Killzone, in a Developer Diary. "You're going to download a chunk of the game, get the menu and first level, and while you're playing the first level we can start downloading the second in the background. Then the third and so on."
Of course, such might be a bit of a perfect-world kind of scenario, with those who are in areas with slower Internet services perhaps being stuck waiting a while after each level while the next loads. It is possible that if a slower Internet connection is detected, more of the game may be downloaded before it can be played, but that is speculation. There's also no word on how this will work for games that aren't linearly based on one level after the other.
SOURCE: Euro Gamer