PlayStation 4 console hardware official: lean back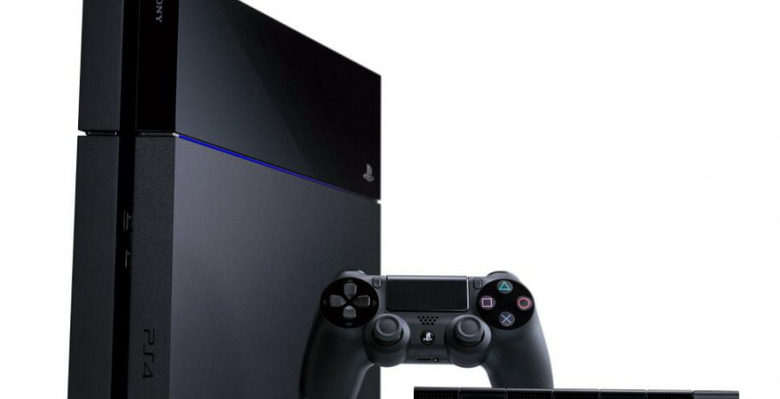 This week the folks at Sony have made the console official for the PlayStation 4 – not just a box, but something a bit more sharp. This machine doesn't take on any new specifications here at the start of the week at E3, but here with the reveal of the machine, the keynote just got a whole lot more interesting. For those of you just joining in on the PlayStation 4 journey, this is the second PlayStation 4 keynote address of the year but the first in which we've seen the device.
This machine works with a sort of "lean back" design, certainly not made for users who have packs of young children at home. We've seen the controller and wireless sensor hardware before, this is the first time we've seen this pointed bit of central console.
This machine is a combination of matte black hard plastic and reflective black plastic on the outside with a mass of metal on the inside. Along the top – the largest panel, that is, you'll find a single break line where light is allowed to come through, this showing the device's state – on, off, or any number of in-between states made real by the games themselves in the future.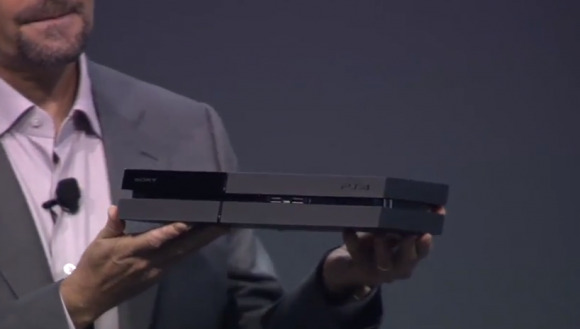 This machine's details remain the same – it's just as it was detailed just weeks ago, while later today we're expecting more: more PS Vita integration, more on the wireless technologies that tie the console to the controllers (the normal wireless unit and the Vita), and more on this machine's innards. For now: we can finally see it!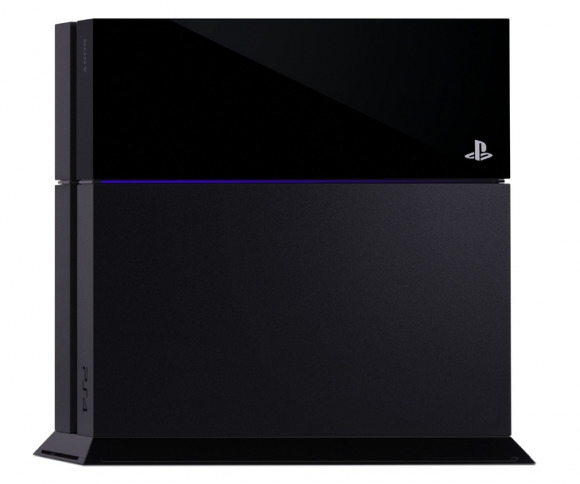 Stay tuned with SlashGear's PlayStation 4 tag portal for more information on this device, and right here in this article for additional shots as we get a bit closer to this beast.