PlayStation 4 beats Xbox One February sales by slight margin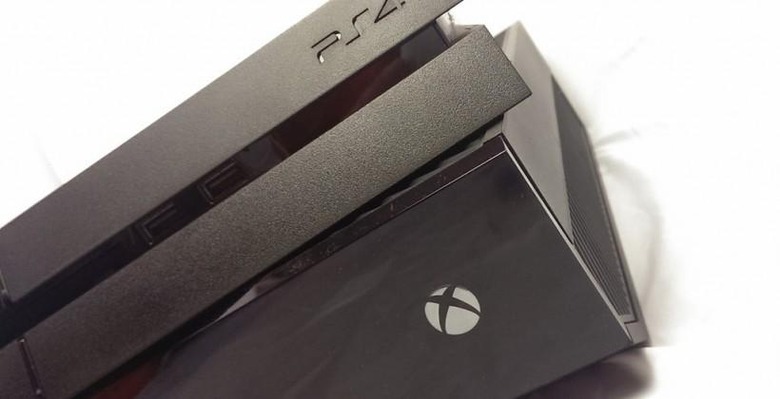 It's that time again — NPD's latest monthly console sales numbers are in, and with them comes some bragging rights for both Microsoft and Sony, though the latter of the two was named victor in terms of console sales. Microsoft is catching up, however, with the PlayStation 4 trumping the Xbox One by only 10-percent.
So says The Wall Street Journal's Ian Sherr, who fired out a tweet about the sales percentage difference betwixt the two consoles. Sony, of course, took to its own Twitter account to again proclaim its status, announcing that "...PS4 is #1 again for the month, and cumulative sales, in the United States. Thanks for your support!"
Microsoft has made its own statement on the numbers over on Xbox Wire, where it says that — when combining both Xbox 360 sales and Xbox One sales — its own platform sold the most hardware among home gaming consoles, claiming a solid 43-percent of the market share. Last month, the company moved about 258,000 Xbox One consoles in the United States.
This past January, Microsoft's total sales between its two consoles gave it top slot, but the PlayStation 4 was the best-selling console. Given the rapidly closing gap between Xbox One and PS4 sales and the launch of the much-lauded Titanfall, Microsoft might swing into first place for the month of March.
SOURCE: Xbox Wire