Playstation 3 EYE of Judgement price and release info revealed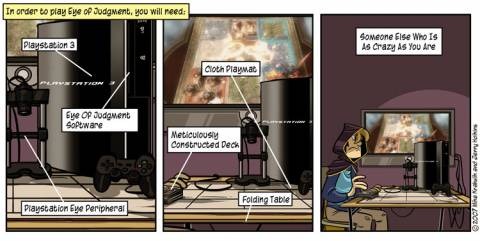 I recently got to see the Eye of Judgment game while at Gen Con this past weekend. To be honest, it was cool, but it just seemed more like a novelty than anything. I guess I'm just an old-school gamer when it comes to playing card games. If I can't sit down with my friends and play, I'd rather just play WoW or something.
Credit Penny Arcade
If you're one that is fascinated by this game, you'll be happy to know that according to Amazon you'll be able to pick up a bundle that includes the EYE camera and the game for $59.99 on October 23.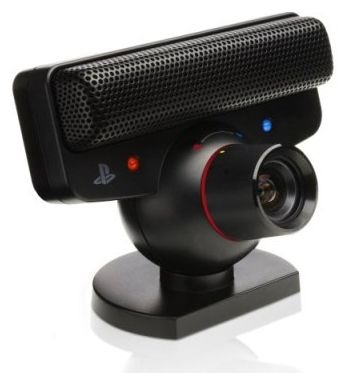 If you're into online trading card games, I'll have some footage of the Stargate card game as well as the integrated card game for EverQuest up soon.
playstation 3 eye camera price, release date revealed [via technabob]