PlayStation 3 and Xbox 360 Modded into One Console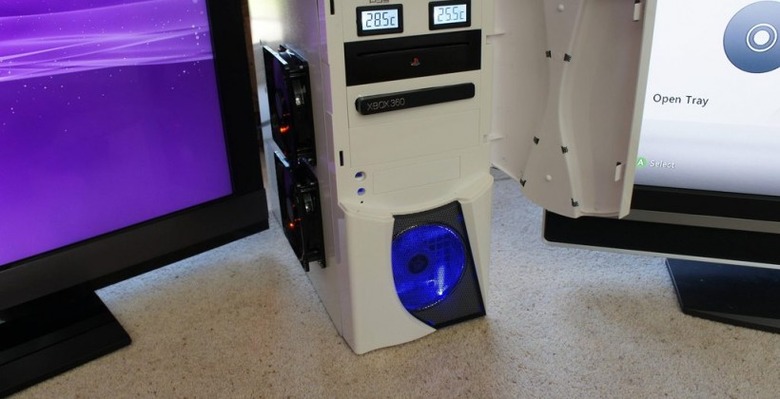 It wasn't a matter of IF it were going to happen, it was much more a matter of WHEN – and that time is now – a single box with two of the top gaming systems in the world running in and out of it, PlayStation 3 and Xbox 360. Reddit user timofiend has found what he considers the perfect combination of two systems and a rather simple encasement for a single gaming unit that stomps out all others. As many commenters on the project have mentioned already: finally there's a use for this ol' PC tower I've got lying around.
Of course those offended by such claims that build-your-own PCs are out will be glad to know that without a doubt the culture is alive and well, not least of all here in this timofiend project. What the developer has reported thus far is no large problems on the software OR hardware front, noting instead that he's working on an instructions list for those that hope to create the same setup in the near future. Heat, on the other hand, may be an issue for some folks, but timofiend has some sort of open air situation where it doesn't matter.
Instead of liquid cooling, which would have been rather expensive when it came down to it, timofiend appears to have been alright with the temps: 37-38 degrees celsius (98.6-100 degrees fahrenheit) for the Xbox 360 and 38-39 degrees celsius (100-102 degrees fahrenheit) for the PS3. One of the reasons why more cooling was not installed was the large size of the guts on the bigger-version PS3 (aka not the slim model) used for this setup. We're hoping timofiend can work in a few more consoles in the future – thinking of a Wii U and... heck, why not, an N64 for a wild card?
Check out some of the images from this masterpiece below:
[via Reddit]