PlayMG announces the MG, the first-ever dedicated Android gaming device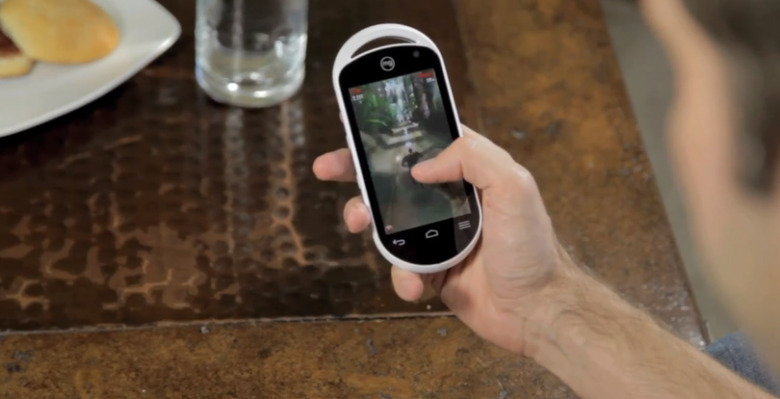 If you're looking for a solid Android gaming platform, you may already have one in your hands right now, but a startup company called PlayMG is looking to take Android gaming to the next level with what they claim to be the first-ever dedicated, pocketable WiFi-enabled Android gaming system called the MG.
Essentially, the MG is just another Android device, but it's specifically built with only gaming in mind. The device comes with 4GB of built-in storage, but the microSD card slot can easily bump that up to as much as 68GB (with a 64GB microSD card). That's enough to store a lot of Android games.
The device itself has a 4-inch touchscreen with Gorilla Glass, runs on a 1GHz processor with 1GB of RAM, and comes with Android 4.0 Ice Cream Sandwich. It also has a 1.3MP front-facing camera for facial recognition features. Of course, it has a headphone jack that sits off to the side of the device, which may seems like an odd place, but a lot of games are in landscape mode, so having the headphone jack on the side (on the bottom in landscape mode) is actually quite optimal.
It's also claimed to be way lighter than other Android devices, since it doesn't have all of the added features of a normal Android smartphone. The MG also has full access to the Google Play store, so you'll be able to download and play the same games just like on other Android device. You can get the MG for a special pre-sale price of $149 now through November 4. After that, the device will sell for $169 at Amazon and PlayMG.com.