PlayGalaxy Link now available to stream Windows games to Galaxy Note 10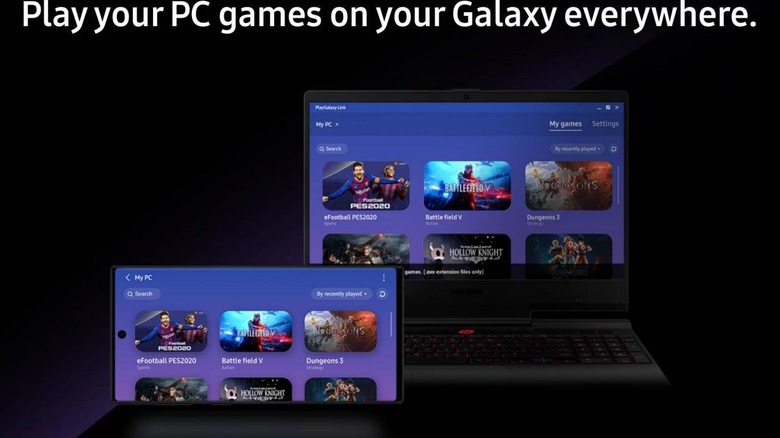 Game streaming is a hot topic among gamers but the unlikeliest of contenders is taking a different yet not so novel way towards that goal. Samsung doesn't have much stake in that budding industry but it does have a vested interest in making its Galaxy phones the portal to that PC-on-mobile gaming experience. That is why it has partnered with Parsec to deliver that game streaming experience without having to resort to putting your games in the cloud and in someone else's hands.
To some extent, PlayGalaxy Link, which uses Parsec's technology, is like a mix of Valve's Steam Link and the typical cloud gaming systems pushed by NVIDIA, Google, and, soon, Microsoft. Rather than have the games installed on some remote cloud, they are running on the user's own PC that can be accessed on the same Wi-Fi network or remotely via 4G or even 5G.
That is why PlayGalaxy Link is being offered completely for free. All the costs are the user's the shoulder, from purchasing the game to whatever Internet connection is needed to access it remotely. That does mean that the user is at the mercy of his or her own hardware and bandwidth but, at the same time, ownership is theirs as well.
Two pieces of software are needed to establish a PlayGalaxy Link link. On the PC side is a Windows 10 app, which limits the experience to just one operating system. The other is an Android app that that you'll have to download from Samsung's mobile Galaxy Store.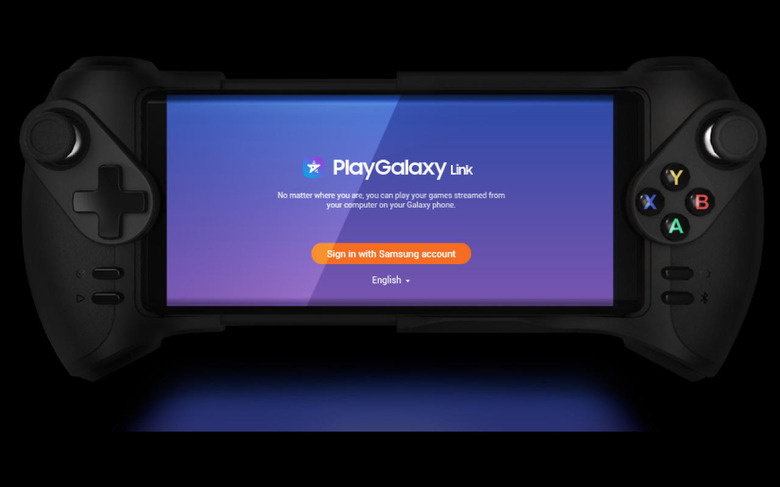 At the moment, the apps are available only in the US and in South Korea. Even more restrictive is the fact that the mobile app is currently only compatible with the Galaxy Note 10 and Galaxy Note 10+. PlayGalaxy Link supports both on-screen controllers as well as Bluetooth controllers but Samsung recommends the new glap controller specifically for this purpose.