Playbook EULA, A Conversation Between Friends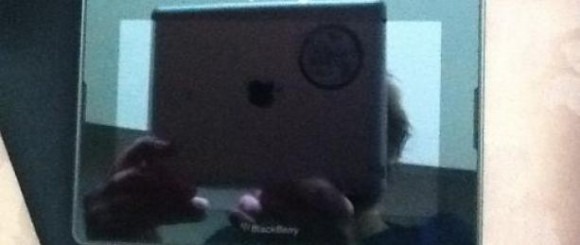 This morning my friend Robert Evans over at i4u got his grubby hands on one of BlackBerry's Playbooks. It showed up today and for some strange reason he decided to actually read the EULA instead of ignoring those walls of legalese like everyone normally does. I don't know why he decided to take road less traveled and eschew the phrase, "too long, didn't read" today. But because of his strange life choices he found a few interesting and amusing points.
Honestly, there wasn't all that much surprising going on in the EULA. I found this point was a little strange. For some reason RIM's lawyers thought they specifically needed to condemn obscene and profane uses of their tablet. I wonder what qualifies as profane?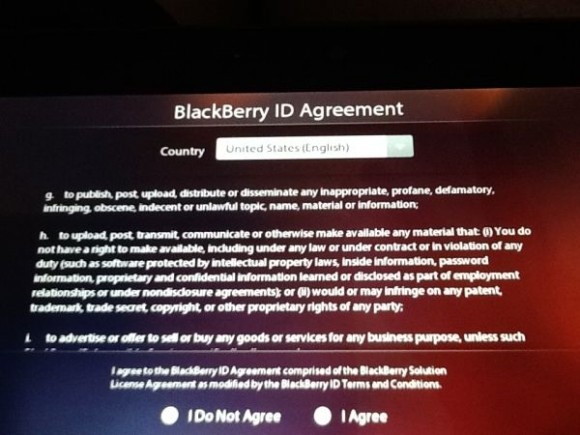 I wonder what RIM holds as sacred...
We chatted a little bit about his first impressions as well. I threatened to quote him and he threw a couple of sentences my direction. They're the bold headers.
"RIM is actually pretty good at tablets"
Our own Vincent Ngyuen reviewed the tablet earlier this week. And, RIM has seen some criticism for firmware issues during the release. But, those are being addressed.
"Why can't they make a decent smartphone?"
He went on to say that if the Playbook was a 4" device, he would switch to a RIM smartphone in an instant. That's a pretty glowing recommendation from someone who has been using Android since the G1. The Playbook sold 50,000 units on it's first day, outclassing the launch of both Samsung's Galaxy Tab and Motorola's Xoom. RIM might be able to turn things around if they're able to solve the firmware issues and possibly work around the somewhat annoying Blackberry Bridge issues that looks like a good idea for existing enterprise customers' security concerns, but will be a hassle for regular consumers.
[via i4u News]