Play Mario Tennis Aces before release day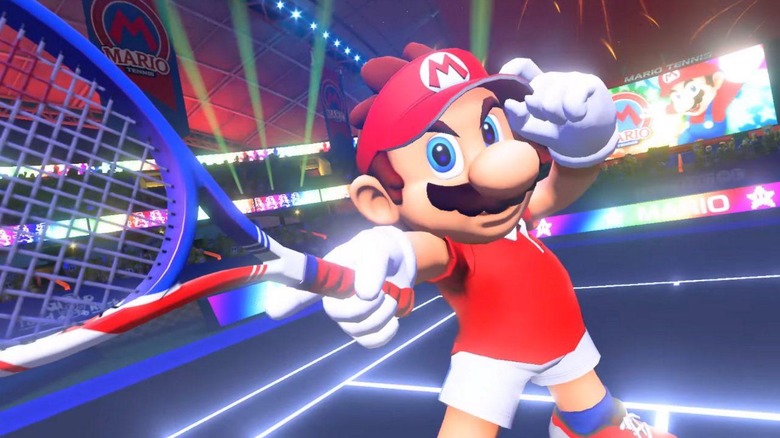 Aside from Super Smash Bros, Mario Tennis Aces is probably the biggest first-party game landing on the Switch this year. Though these Mario sports titles might seem a little weird to someone on the outside looking in, they've managed to build up a devoted following of fans over the years. If you count yourself among that group, then good news: You'll be able to check out Mario Tennis Aces before it launches next month.
Nintendo has announced a new pre-launch online tournament for Mario Tennis Aces. Similar to the pre-launch test fires games like Splatoon 2 and ARMS received last year, this will be your chance to check out the game before it launches. In that regard, it's basically a beta test, but one with a competitive angle to it.
The online tournament is scheduled to kick off at 10 AM EDT/3 PM BST on June 1 and wrap up at 6:59 PM EDT/11:59 PM BST on June 3, giving you what is essentially a full weekend to play around with Mario Tennis Aces and figure out if you like it. At the time of this writing, the tournament has only been announced for Europe and Japan, with no word on whether or not it'll be available in the US. I've reached out to Nintendo to ask if this tournament will make its way stateside, and I'll update this article if I hear back.
Given Mario Tennis Aces' June 22 release date, we can almost certainly expect it to get a lot of attention at E3 this year, which takes place just a couple of weeks before launch day. Of course, Mario Tennis Aces will have to contend with Super Smash Bros, which will undoubtedly be the star of Nintendo's press conference. Not only will Nintendo unveil Super Smash Bros Switch for the first time, but it will also be hosting an invitational Smash Bros tournament featuring some big names in the competitive scene.
We're also expecting a few surprises, so assuming Nintendo announces some more first-party titles for the Switch, then 2018 is shaping up to be a big year for the the console. We'll keep you posted as to whether or not this online tournament will be coming to the US, but for now, head down to the comments section and let us know if you're excited for Mario Tennis Aces!