Play-i robots teach kids to code, available summer 2014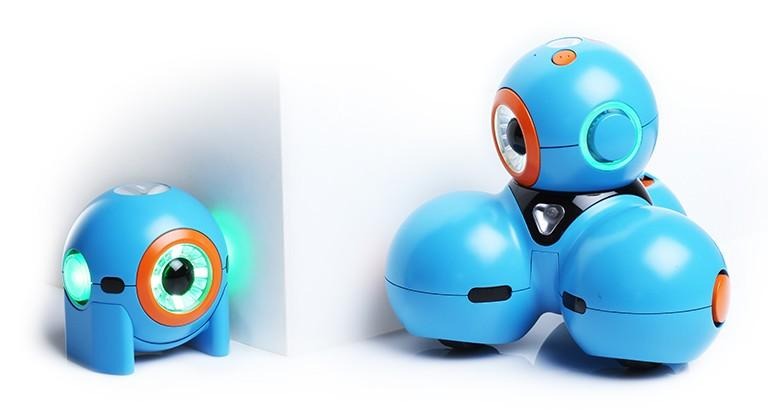 The Google-backed venture Play-i will start shipping robots to future programming geniuses in the summer of 2014, the company has announced. The colorful, round little robots–dubbed Bo and Yana–receive commands from a smartphone or tablet through a programming interface app designed for children ages 5 and up. The capabilities of Bo and Yana are pretty complex, but early testing by the company indicates the age-graduated programming languages are working.
Bo can move. He rolls around on three wheels, turns and pans his head, and has a variety of lights to indicate emotion and other feedback signals. He also comes with a speaker, IR beacons for communicating with other Play-i robots, a full navigational sensor array, and Mr. Potato Head-like attachments for toys, extensions and musical instruments.
Yana is a little more on the quiet side: She doesn't move, but like Bo she has an eye light for emotions, a speaker, IR beacons, an accelerometer and gyroscope, and attachment capabilities.
The programming interface comes in multiple tiers, so that younger children–ages 5 to 8–work with different languages than older groups–ages 8 to 12, and 12 and up. As children get older, they can move on to other kid-friendly languages like Scratch and Blockly. The ultimate goal is to get them to be able to program for iOS and Android. Play-i co-founder and CEO Vikas Gupta says the robot-centric educational method for teaching children to code sets the company apart from other kid-friendly languages in that the results exist in the physical world, which children can more easily relate to than a simulated character on a screen.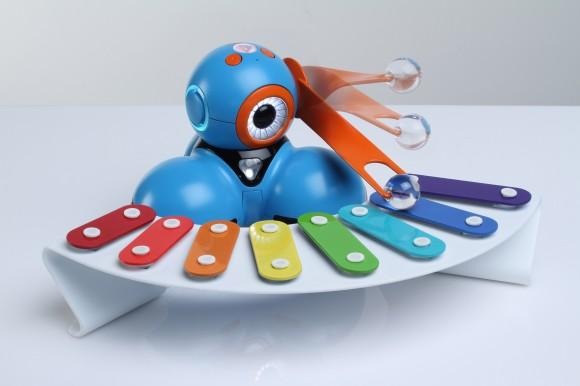 "The difference in the age groups is cognitive ability," Gupta recently told The Unofficial Apple Weblog. "For example at age 5 we've found they're not very good at written or spoken language. They have weak motor skills. They can't write very well. But their cognitive ability to grasp programming concepts is actually quite advanced. So we've developed these interfaces thinking about what is developmentally appropriate for a child at this age."
The company is staffed by former Google and Apple employees and is backed by corporate, private, and crowdsourced funding. Bo will retail for $199; the less-mobile Yana will go for $69. Preorders (and crowdfunding perqs) are available on the Play-i website.
SOURCE: TUAW