Plants Vs Zombies Heroes Turns PvZ Into A CCG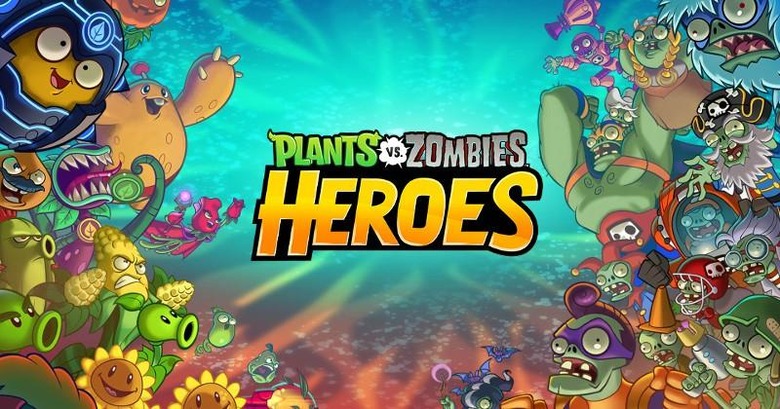 Once the most addictive game on computers and mobile alike, Plants vs. Zombies, lovingly abbreviated to PvZ, has somewhat settled into the background, with a few spurts of buzz from time to time. While the original (or second) game still regularly gets updated, the PvZ franchise has also ventured into other types of gameplay, like PvZ Garden Warfare. Now PopCap is doing it again, turning the game on its head and cramming it into a new genre. This time, PvZ Heroes will take the form of a collectible card game, but with a superhero flair that seems to be popular these days.
PvZ Garden Warfare was somewhat a tongue-in-cheek homage to shooter games. Producer Brian Lindley describes it as an attempt to let players experience their favorite "doom and bloom" characters in a completely new and wildly different garden, er, setting. Having met with relative success in that effort, it was time to make another attempt, this time with the equally popular CCG genre.
PvZ Heroes, however, won't simply be a card game adaptation of the original tower defense game. Like Garden Warfare, it has it own distinct twist. Heroes combines CCG with superheroes. The Green Shadow, for example, is a sharpshooting peashooter. Zombie Imp Hero, on the other hand, can create Imp clones. Favorite PvZ characters will also be there, of course, like Super BrainZ, Z-Mech, Citron, Rose, and more. More than a dozen Heroes and hundreds of characters are promised for the game.
Astute readers might notice something amiss above. But no, that's actually intentional. Yes, with PvZ Heroes, for the first time you actually get to play on the zombie side of the fence. Those who have started to feel sorry for the much maligned zombies will probably appreciate the ability to choose sides. CCGs are great but, most of the time, they're played with, or rather against, someone else, usually a human (or a zombie pretending to be a human). So PvZ Heroes will also, for the very first time, feature real-time multiplayer gameplay, allowing players to challenge others, whether they be across the country or just across the sofa.
Excited? Now comes the hard part of waiting. PvZ Heroes is scheduled to launch at a still undisclosed date "later in 2016". It will be on mobile, of course, though hopefully for all supported platforms immediately rather the extremely delayed launch of Plants vs. Zombies 2 on Android.