Plants vs. Zombies Adventures hits limited beta on Facebook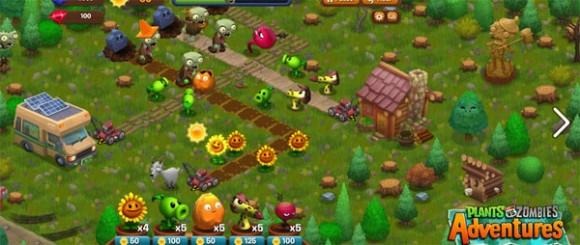 One of the most popular games from PopCap Games for casual gamers was Plants vs. Zombies. The game first debuted a long time ago and was incredibly popular on a number of platforms. PopCap Games has announced that it is launching a new Plants vs. Zombies game in limited beta on Facebook for social gamers.
The new game is called Plants vs. Zombies Adventures, or PvZ Adventures for short. The game is currently in closed beta with the release targeted to a limited audience of Facebook users. The game will be available to more Facebook users later this spring. Fans of the game will also be excited to hear that PopCap Games has also confirmed that a sequel to the original game called Plants vs. Zombies 2 will launch in early summer.
The Facebook version of the game will be the first of several new adaptations for the franchise. Players will travel beyond the confines of their own backyard with a series of entertaining road trips. These road trips will see players traveling near and far to battle the zombie invasion in a variety of settings.
The game will also allow Facebook users to send hordes of zombies to their Facebook friends. Other features of the game include new zombie and plant types, new ways to obtain items needed in the game, the ability to cultivate and deploy plant defenses, and global leader boards.
[via PVZ Adventures]