Plants vs. Zombies 2 "Far Future" update planned, 16m downloads so far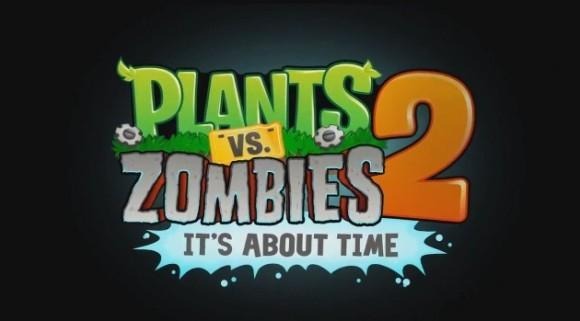 Plants vs. Zombies 2 was officially released last week to much fanfare, and it seems gamers are having a hoot and a half with collecting suns, planting weaponized plants, and taking down incoming zombies. The game has been downloaded 16 million times so far, and the makers have already announced that an expansion update is on the way.
Electronic Arts subsidiary PopCap Games announces at Gamescom today that Plants vs. Zombies 2 will receive its first update soon, called Far Future. Details on the expansion are as about as scarce as they could get, but the company says that the update will see some elements of the game take place in the future.
As for stats on the game, PopCap provided some numbers as we approach the one-week anniversary of Plants vs. Zombies 2. 11.4 billion suns have been collected, over 4 billion plants have been planted, and gamers have collectively been through more than 2 billion waves of zombies. How many hours total have gamers spent playing the game? Just over 15 billion.
The game is the first sequel to the original Plants vs. Zombies game. It includes the same overall gameplay mechanics, but comes with more plants and new zombies to terrorize your backyard. The graphics have also been improved, providing more detail on the plants, including the projectiles that are aimed at the zombies. Plants vs. Zombies: Garden Warfare will be a first-person shooter and is planned for release next year in the spring.